dog lover

Paranaque, Philippines
March 10, 2009 11:52am CST
The best thing about having a pet dog is that everytime you wake up in the morning, it is very excited and happy to see you. Then when you feel like just sitting up in the corner, it will just sit with you quietly. Isn't it nice that what a person can't do to you, your pet dog can?
3 responses

• Canada
10 Mar 09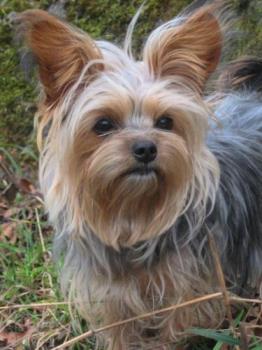 It is the best thing ever, having a dog. There is no comparison of your dog to any one person. As a dog lover, of my own precious pup, there is nothing in this world that can or could even come close to replacing her. The loyal friendship, companionship and the unconditional love is priceless. My dog is always ready and willing to play or go for a walk. Other wise she too will just lay quietly to accompany me at what it is that I have to do. She is also a great model for when I am fabricating patterns for the many cloths that I create for her. She seems to really like it. The best thing about my pup is that she is extremely smart, stubborn but smart. Before I got a dog, intelligence was a key factor in choosing the dog that would be right for me. I am truly blessed and lucked out when I found my girl. Roxy is my everything. Thank you for this discussion.

• Paranaque, Philippines
10 Mar 09
Thanks for sharing your experience. I had a dog named Chico. But I lost him few years ago. I was in Manila and I left her with my grandma. When I came back, He was gone. My grandma sold him.I miss him so much. He was the only dog that was really close to my heart.

• Canada
10 Mar 09
I am sorry to hear of your loss. Perhaps there will come a time again when you will be granted the joy of having another dog. It is almost unbearable to think of loosing my own, in that she is non replaceable. I would opt to just not have another dog. Thank you for your response.


• United States
10 Mar 09
Yes it is very nice. And that is why after my recent breakup, I decided the next 'relationship' I have will be with a dog. They are loyal, they love unconditionally and they are always happy to see you no matter if you were outside for 5 minutes or gone for days.