I feel afraid...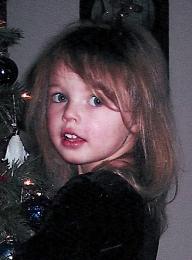 Australia
March 11, 2009 9:43pm CST
It could be because I am feeling a little blue today and I'm told that I am sensitive but something I saw on Oprah really upset me and made me feel somewhat hopeless about life. It's a sad story about a little three year old girl with cancer. Her name is Madelaine and in January she was diagnosed with alveolar rhabdomyosarcoma, a rare and aggressive form of cancer, after her parents found a cyst inside her nose. The cancer has since spread to the left side of her face. Her parents Amy and Randy travel 100 miles each and every day to a hospital so that their little girl can receive chemo and as you can imagine the stress financial and otherwise is taking its toll. Although the show had a positive spin when guest Simon Cowell (yes, the mean one from Idol) paid off the family's mortgage and offered them any assistance they required to get them through this horrible time I couldn't help but burst into tears, in fact I cried for most of the afternoon. My tears were certainly for Madelaine and her poor family and what they are all enduring but I was facing a very real fear myself; we don't know what is going to happen in life and things like this can hit any of us at any time and that makes me very afraid for me and especially my daughter. Do you ever feel afraid of the unknown? What do you say to yourself when you are afraid? Please say a prayer for Madelaine and share with me some words of wisdom...
8 responses

• United States
13 Mar 09
Paula- I stopped watching Oprah for the most part, for many reasons, but I do catch it now and then when switching channels. I admit, I've not seen this one but my heart goes out to the parents. My daughter, 6 months, is having surgery next Wednesday and her father and I are definately worried about the process. Though, we understand rationally that these surgeons are children's do this all the time, we're still upset emotionally. It's made it very stressful in our house and I've been much more emotional then normal during the last few weeks. Sometimes I just want to shout to the ones who are rude and mean, "Stop it, I've a life I'm worried about". I know how you feel. You try as a parent to do your best, and yet we know there are hidden outcomes to life that we just cannot predict. It is so nice that Cowell was willing to help this family. Perhaps more people will start helping all of the families in need. For there are many. The hospital our daughter is going to also has a cancer ward and they have a place online people can donate to set up room-in's for families so that they can stay with their child when their child is hospitalized. We can't donate a whole room, but we can do our small part. Know that my prayers are with all of the children going through struggles and illnesses. Namaste-Anora

• United States
13 Mar 09
Unfortunately there are so many in this world because of the economy that are in the same boat as these parents...that is why I hope this new president can help the ones who cannot afford any insurance. There are so many problems right now that need looked into. I lost both my parents to cancer and the pain at the end is something I wish that no one would have to go through with a family member. I hope sometime in my lifetime that I see a cure for it. Wouldn't that be wonderful. My thoughts and prayers go out to this family and to the many others who go unheard in this dilema. How nice of Simon to do that for the family. It is wonderful to see that when others have the money that they share their kindness in this way

• Australia
13 Mar 09
I sincerely hope it all goes well for your little one, Anora. My thoughts will be with you next week. It's such a helpless feeling when we can't be the ones to help our children. It would be nice if everybody gave a thought to those in need every now and again, it could change the whole world. Good luck for next week...

• Australia
13 Mar 09
Thanks for responding summerfire. I lost someone dear to cancer late last year and I dream of a cure as well. It would be fantastic if everyone had appropriate access to proper care in the event of illness.

• United States
13 Mar 09
poor litlle girl & her poor parents. don't u know there heart is breaking for her. it is sad what can happen to people & u never know from one minute till the next what can go wrong. u can't tho sit up & worry about the future. there is nothing u can do about it just like your past u can't change that. you will just make yourself miserable & maybe make folks aroung u miserable. just take one day at the time & enjoy it to the fullest. i am so pround of simon for doing that. that was a wonderful thing for him to do. he trys to play such a hardnose but he must have a big ol' heart. hope u feel better.

• Australia
14 Mar 09
It is nice to see s soft centre within a hard exterior! He told Oprah he never knew giving would feel that good and he may keep on doing it. Thanks for responding!


• United States
14 Mar 09
i'm glad to see that side of him. more people need to think of other people instead of thinking about themselves all the time.

• United States
12 Mar 09
I missed that episode of Oprah, but it did have a nice twist to it, thank you for sharing. Sure we all have fears. Fears that we might succumb to something our parents or siblings had or passed away from. All we can do is live for each day. And try to look at life positively, which is easier said than done.

• Australia
13 Mar 09
We can only try and live our best life (as Oprah says) every day, I guess. Not always easy but that's life. Appreciate the response, thanks!

• Indonesia
13 Mar 09
Poor Madeline, my hope is Madeline will be cure and strong. You have a very warm heart Paula

*Hug !!

• Australia
14 Mar 09
Thank you diansinta I appreciate your response!


• Indonesia
13 Mar 09
i would have cried to if i were u.. and yes i do feel afraid sometimes for the unknown things that will heading us someday. what do i say to myself ? that i wont let the fear stay in me for too long, its not good. coz there's one thing we should all believe,God and that we will never know the future, what will happen to us or our children. all we can do is to prevent that sad things to happen in our family. for example, choose the healthy foods that we eat and do some exercise to keep us healthy. although, its not a guarantee that after we're doing all those healthy living we wont get that kinda illness, but at least we try and not giving up with our destiny that fast. keep the spirit alive, therefore we'll have the strength to keep on facing the life no matter how hard it is. i pray so Madelaine have the strength and help from ppl around her, so she n her family can get through it..

• Australia
13 Mar 09
Yes we can only do the best for ourselves and enjoy every moment, thanks for a great response!


• Australia
12 Mar 09
This is a very sad and sensitive story, Unfortunately it's only one of many. Only a very few of the lucky ones make it to a show like Ophrah. We should also prayer for the thousands that are in the same situation, but not fortunate enough to get on public television. This is to take nothing away from Madelaine, who also needs our prayers.

• Australia
12 Mar 09
I know... it's part of what made me so sad about this story; there is so much sadness in the world that we are unaware if when we go about our daily lives, anyway thanks for the response and keep up those prayers!

•
12 Mar 09
i don't think we can worry ourselves about things that havent happend yet and may never happen the streess you course your self is unnessasery because nothing has happend yet, my heart certanaly goes out to this family i carnt imagine what it must be like to go through something like this and my heart certanaly goes out to them and i will be saying a prayer for them god bless you to

• Australia
12 Mar 09
You are right and thank you for saying a prayer for Madelaine and her family. Appreciate the response!


• United States
12 Mar 09
I've always told my daughter that if at any time she felt scared the best thing she could do was pray. I honestly believe it is true. Prayer changes things. We can't change things on our own, but with God's help he can take the fear out of our hearts and change the unchangeable. My heart goes out to Madelaine and her family and I know God will bless Simon Cowell for everything he does for this family in their time of need.

• Australia
12 Mar 09
Thank you for the lovely response. Prayer is what we have now so let's hope for a miracle. Thanks again!