How do you check the mobile phone price?


Guangzhou, China
March 13, 2009 9:54am CST
Before you go to buy a new mobile phone, how do you check the price? Since the internet is very convenient today. So I can even check the price via the net. And I can also compare its price by different shops. It's good for me to make a decision where I shall buy my mobile phone.
10 responses

• Singapore
17 Mar 09
I usually check the internet for comparison of the features only. I still rely on the news papers for the latest price updates for that week. Cos every week, they have different promotions that goes with the handset. So I try to scope out for the better promotions for the handset that I am eyeing.


• Philippines
14 Mar 09
Hi youless! I do check on the internet too. See first all the features of the mobile phones I like then I will choose one or two. Then check the price and compare them too all the mobile phone shops that i can personally go and see. I usually end up buying at the most reputable store with the one who can offer the best price and warranty. Take care and blessings to you! lovelots..faith


• Germany
14 Mar 09
we always check and Ebay or in Redcoon.sometimes we have fovorite site who send us the cheapest price of the stuff.

• United States
14 Mar 09
My hubby does the same thing. He does a lot of researching online and compares prices too. I prefer something simple and easy to use, he prefers a gadget with lots of things to do on it haha

• Hong Kong
14 Mar 09
I usually go to a few stores nearby to compare the prices. I don't buy mobile phones that often and so I wouldn't mind spending a bit of prices to compare different prices and all that *smiles*.

• Philippines
14 Mar 09
I check it on Ebay and some auction sites first. However, I also check some local mobile dealer stores for comparison and I buy a cellphone in authorized dealers only

• China
14 Mar 09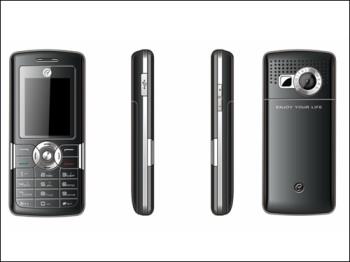 Morning, youless. I have two ways of checking the prices of the mobile phones, either on the Internet or from shops to shops to compare the prices with each other of the same brand. I don't usually buy my cell phone until I have made sure that I know the price is acceptable to me. Good day.

• South Korea
13 Mar 09
i never check the price thru internet..i just checked the price when i have to buy..

• China
13 Mar 09
via the internet ,the same to you!!