How to make your computer faster

United States
March 13, 2009 10:51am CST
How do I make my computer faster? Not the internet, my actual computer. I was told to buy more memory, will that work?
6 responses

• India
14 Mar 09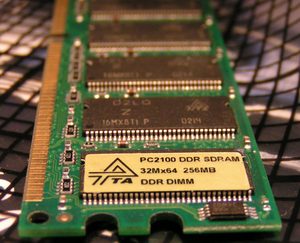 Computer slows down for many reasons, so frist scan your computer for any virus infection then check that what unnessesary programs are installed that can be uninstalled, check in msconfig that which unnessesary startup items can be desabled, check whci services are running in back ground that can be desabled, buy extra RAM module, buy graphics card if you want to speed up graphics applications, if your computer is running very slow then at last you can reapir install windows xp. I think in this way your problem can be solved.

• Romania
13 Mar 09
Well it s simple. the more memory you ve got the faster it is. Then the less tasks you ve got going at the same time the faster it moves. I would start by removing useless stuff that starts when you start your pc. That is from the startup menu from the Start menu. Just press start - run - msconfig, pick the startup tab and remove everything but your hardware, antivirus. Alot of soft that you use goes there and each time you start your pc it has to load them all, plus the fact that they are running in background all the time even if you use them once a week :) And try to avoid multitasking if you don t have enought memory, and by all means avoid as hard as you can Vista it s the slowes thing ever invented :) Hope that helps. But to answer your question yes alot of memory is the key.

• Philippines
13 Mar 09
Buying additional memory could help, you can also uninstall some softwares you don't need in your computer through the control panel add/remove program, its safer to uninstall that way,.. I have this utility that keeps my computer running smoothly, its the Tuneup Utilities 2009, my friend told me that this tool could help optimize my computer. I tried it and it works like a charm, my computer never hangs up, this tool keeps your computer in good running condition, BUT beware of trojans and viruses, sometimes they cause the slow performance of your computer. hope this helps... :-)

• Hong Kong
13 Mar 09
Hi, indigo2385, you can make your computer faster by adding more memory (RAM), you can also uninstall some software that you was not using for a long time, they may occupy some of your memory and make the computer run slowly. If possible, don't run too many softwares at the same time, if the OS is running with the virtual memory (that is some part of your hard disk), the whole system will run very slowly. Happy myLotting !!


• United States
13 Mar 09
Yes. You could buy more memory, but you also could free up memory - it has the same effect. Do you clear your cookies/cache? If you don't, you should consider doing that - as it usually takes up a couple hundred MB on my computer. Also, if you have music/videos on your computer, you should consider burning them onto a CD or putting them on a flash drive instead of storing them on your computer. They take up a lot of space & make things run slower.