Moon Gardening..I bet you never thought of that..


Canada
March 14, 2009 12:47am CST

Do you know you can moon garden? Absolutely, if you follow the calendar and care, plant when the moon is in different quarters, you will get different results. I was just watching that at the moment about moon gardening..very interesting. We only think mostly of the sun..but one thing about the moon, it will never burn your garden..

1 response

• United States
14 Mar 09
hello dancingredfeather i have never heard of moon gardening like that before. did you watch something on television about moon gardening? lol what just anytime after it gets dark, go outside in your yard and start planting stuff? lol i guess that i need to tune into the Discovery Channel more often that i have been doing lately. lol wonder what that the neighbors would think if they saw somebody outside after dark like that planting stuff in their yard? lol but i could care less what my neighbors think about me anyways. well thanks so much for sharing the news that we can plant our gardens by the different quarters of the moon. lol take care and have a beautiful day today!

• Canada
14 Mar 09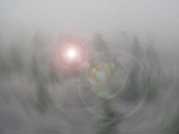 u r so funny! You have to buy the almanach and follow when the moon is best for planting what plants..I saw it on Discovery..I knew about moon bathing but never thought about moon gardening..

I can imagine the look on your neighbours faces


• United States
14 Mar 09
moon bathing? what is that? skinny dipping? lol lmao

you can tell that i haven't been around the block very many times in my life. lol right? and my neighbor's to the right of my house, well, let's put it this way, he will look the other way so that he won't have to speak or wave. whatever. i pay my bills just like you do there dude. lol have a beautiful day! and thanks so much for being my friend.