married people only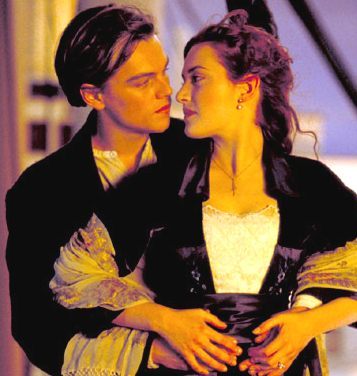 United States
March 16, 2009 9:54am CST
is your marriage a dream come true? has it been what you really wanted in life, or has it been hell. lets know what your married life is for you....
9 responses

• United States
17 Mar 09
marriage is never perfect by any means. i have been married 13 years and i love him he loves me at times i am sure he wants to run away at times i do but we never would. things in life that are worth having are hard and you have to work it every day. i dont every regret him i am thankful for him even with all his faults. i am not perfect either and i am sure he feels the same way. there are times it is hell but most of the time it is bliss. we have had our share of hard times but that is because we are not rich and well money plays a big part of stress. and sometimes stress is a big thing in how we react to things just little things.

• India
17 Mar 09
I think that you have a very correct perspective of marriage. Even after years of being together; after facing ups and downs in life, if one can still work at ones marriage it will be worth ones while. Howeve, being rich has nothing to do with being happy. Yes, it alleviates hardship to a certain extent but love is stronger and more powerful than money. Here;s a quote : "True love takes courage because you put your heart in a perfect position to get torn into a million pieces." Bryan

• United States
20 Mar 09
you are very correct.. it all depends on individuals but i guess you are happy, because that's all that matters

• United States
17 Mar 09
My marriage is not perfect by any means but I am very happy with it. I can say it is what I always wanted plus more. It is what I never knew I wanted till I got it. Now I know what I was always missing. Now I can't imagine my life without it and feel blessed to have it. We have our ups and downs but we work through it. Marriage is work and I hope that we keep woking at our marriage so one day we will look back and realize we have been married for 50 wonderful years. That is what I want.

• United States
17 Mar 09
This is really a dream come true for you and will always be...

• United States
16 Mar 09
I can honestly say that my marriage is a dream come true! My husband and I actually found each other later in life and feel we were lucky to have found each other at all. We are a good fit and love being married and living together each and every day!

• United States
16 Mar 09
i know some people who say their marriage has been hell for them... do yu think they married the right person?

• United States
16 Mar 09
If your marriage is hell then you're in the wrong place! A marriage is supposed to be a blissful and peaceful joining of two people. I'm certainly not saying that it's wonderful all the time - there are days where we have differences and we fight about things. However overall it should be a pleasant experience - not hell.

• United States
20 Mar 09
thank God... The reality of loving someone that trully loves you back has shown in your life

• India
16 Mar 09
Hello,Billgate! Marriages are made in the heaven.And once you got married to a girl means you should be satisfied with the decision of God and be happy.I married to girl forty years back whom I had not seen even before our honeymoon night.However I am satisfied with her beauty,her faithfulness and love.She has enriched my life.Nothing more I want from her.She is a perfect match for me.thanx.

• United States
16 Mar 09
that's the design of Gods love for you.. You are blessed

• United States
20 Mar 09
All I ever wanted out of marriage was someone who loved me and respected me. Someone who treated me as an equal and who I could share everything with. Someone who would accept me for who I am and not try to change me. I got all that and more with my Hubby. Is it a fairytale marriage...no, b/c in fairytales everything is perfect and in real life nothing is perfect but our marriage is strong, solid and we work well together. [b]~~AT PEACE WITHIN~~ **STAND STRONG IN YOUR BELIEFS**[/b]

• United States
20 Mar 09
ii believe everyone wants the best for him or herslf so marriage is an institution for correctiveness and lasting relationship. i wish you well

• United States
17 Mar 09
My marriage has been pretty rough. I would have to say though regardless it has been a dream come true. I got married at 19 right before I turned 20. and we have been married for 3 years now. I can say it could be better, but I cant emagine myself with anybody but him. We have been together now for 9 years have 2 beautiful daughters together and another daughter on the way and he has a stepson from when we split up for a few months back in the day. It has not been hell, not even close to calling it that. It has been an amazing time so far and I hope I can spend the rest of my life with him.

• United States
17 Mar 09
that's great.. endeavor not to create a vacuum again in your lives..

• India
16 Mar 09
i m extremely happy n well content with my marriage. it helped me to understand the imp of family and people who care for me.my husband is next to god for me.i would like to remarry again n again with my husband in every decades

• Netherlands
16 Mar 09
hi, well, marriage for me was a dream come true. i have a husband that is very supportive to me all the way and as well as to my family. were almost in our one year of marriage and i am hoping that it will last until the end of time that we will be happy, blessed and succesful.

• United States
16 Mar 09
thank God for his love towards you and i wish you more happy years to come..