Have you ever had thunder and lightning while it's snowing outside?

Beaver Dam, Wisconsin
November 10, 2006 1:51pm CST
I only ask because that's what it's doing here right now.
3 responses

• United States
10 Nov 06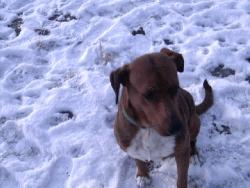 I am someone, who at the moment, is living in a place where the current temperature is: and this is from "time and temperature" 90 degrees! By the way, in all the years I have lived here, we have only had Snow 1 time and that was Christmas Eve of 2004. We even took pictures.

• Beaver Dam, Wisconsin
10 Nov 06
Sounds nice, but I think I would actually miss having snow at Christmas time. I'm going to enjoy teaching my daughter how to make snow angels this year.