Smiling is a self-cultivation......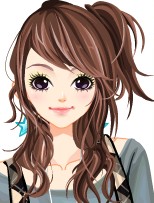 China
March 19, 2009 11:38pm CST
Smile is an attitude of life.Ir has nothing to do with poverty or rich,status,situation.The millionaire may heavyhearted,the poor may ease of mind. A people's emotion is impacted on the environment,this is normal,but you suffer gravely,like everyone owe to you,there is unlikely to produce any change to the situation.Adversely,If you smile to the life,that would increase your affinity and others will be more happy to contact with you and you'll get more opportunities. Smiling is a self-cltivation,and is a very important self-cultivation.The substance of smile is KINDNESS,is ENCOURAGE,is WARM.The one who really know how to smile,always easy to get more chances than others,always easy to be successful. And have you smiled today?
3 responses