what the difference between facebook and orkut .......? who is the best???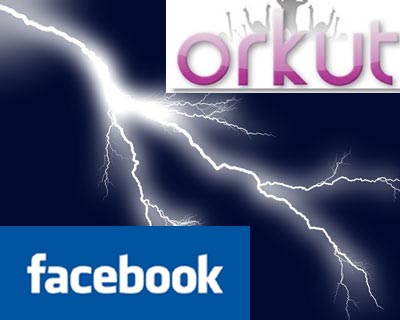 India
March 21, 2009 11:40am CST
WHAT IS THE DIFEERENCE BETWEEN FACEBOOK AND ORKUT...?? In orkut we have a choise to select different theme,But in facebook we cannot choise of theme. In facebook we anybody cannot read our personal message,But in orkut every body see our message and scrap. FROM MY POINT OF VIEW FACEBOOK IS A GOOD THEN ORKUT. Please discuss with this Who is the BEST???
3 responses

• India
22 Mar 09
hey its good point i can use both orkut and facebook, difference between orkut and facebook, i think facebook is good than orkut because in facebook is more secure than orkut, bye bye.....

• India
21 Mar 09
hey im also agry with u facebook i rearly secure and safe than orkut so facebook is better than orkut, and orkut some point is good but in last facebook is good