Aside from Boracay, what are other good vacation spots in the Philippines?

Mandaluyong City, Philippines
March 21, 2009 9:06pm CST
My family is planning for a summer getaway and they don't want to go to Boracay anymore. What else are great vacation places in the Philippines? Baguio sounds really nice but I think it's pretty expensive to go there (we're from Visayas by the way). I heard Batangas have many nice beaches and I've read a lot of good "vacation reviews" about Palawan too. Any other suggestions? I seriously want your help.
7 responses

• United States
23 Mar 09
Hmmm. batangas beaches are not of the same level with Boracay, Bohol, Palawan. Since youre from Visayas, have your tries going to any of the nearby islands in Cebu? Ive heard that Bantayan Island and Malapascua beaches are nice especially if you prefer some peace and relaxation.

• Philippines
23 Mar 09
Aside from Boracay, you/everybody should try Bohol (Panglao, Bohol). If you are already searching for quiet, peaceful and serene place then Bohol is the best. Try going there. I love Bohol!

• United States
23 Mar 09
Baguio is nice place, it's not that expensive though, i been there alot.. 100 Islands, in Alaminos, Pangasinan, is nice area to have vacation too, where you could hire some cottages, and some rooms, and you would see the 100 islands.. Tagaytay is also nice place, because of its cool weather like Baguio.

• Philippines
22 Mar 09
if you want to go to luzon, i suggest you go to ilocos.. you get nice beaches and full load of history.. if you like to go visayas, visit cebu! there a lot of good places there like the hilton hotel, for un expensive tour, there are beaches that you can also visit. if you feel to go to mindanao, davao is one safe place to be! but be careful coz they implement rules against smoking.. its also there to visit some of exotic animals from our country, like the the phil eagle! hope you enjoy your vacation!

• Philippines
22 Mar 09
Well Palawan sounds good for a vacation.Then also a Malaspascua Beach Resort in Malapascua Island.

• Philippines
22 Mar 09
Hey there! There are a bunch of other places to go in the Philippines. You could try Bohol or Cebu. They have really nice beaches and a lot of historical sites to visit. You could also try going to Camarines Sur. They have the water complex where you can go wake boarding. You could also try Zambales. They have white water rafting there but I heard it's a bit expensive. Palawan is a really good place to go too. I've only been there once but it was nice. It's a bit pricey though. Batangas is also a good place to go if you have a place to stay. In the summer, Batangas is one of the first places to get packed with people. One last place I could suggest is La Union. It's way up north but the beaches there are known for their waves. There are a lot of surfers that go there late in the year because that's when the waves get really high.

• Philippines
22 Mar 09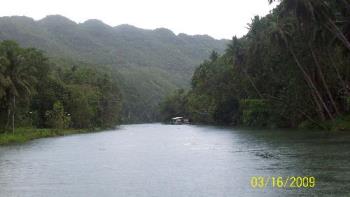 Ive been in bohol last month for vacation, i think it is a good place for summer vacation, it is historical place where you can find the oldest churches in the Philippines, beautiful beaches, the chocolate hills, good food and mostly warm and friendly people around. I like to travel their again..