Have you been in bohol?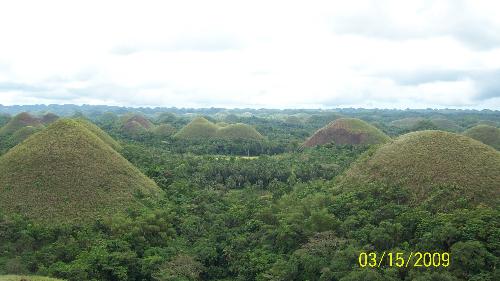 Philippines
March 21, 2009 9:46pm CST
Ive been in Bohol last month and i can say it is one of the best place in the Philippines for vacation. If you like beaches, nature, oldest churches, river cruise, rare animals, good food and friendly and warm people. Well, this is a good place to try. Honestly i want to go back in that place over and over again. I love bohol..
8 responses

• Philippines
23 Mar 09
yap, weve already been to Bohol last year. we do island hopping since we only have one day to go around. its a nice place, especially chocolate hills and loboc river. unfortunatelly, we didnt go to panglao beach since we got limited time. eventhough it a one day event, i find it very nice and hoping to got back there to visit panglao beach and eat on the raft in the loboc river...

• Philippines
26 Mar 09
hahaha, same here. our bohol trip is only a side trip. our main destination was cebu but since bohol is just around 1 1/2hr ferry ride, we just visited the place for island hopping.


• Philippines
24 Mar 09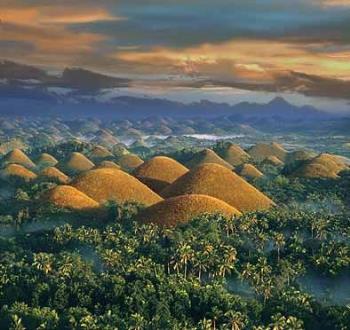 WoW! Me and my wife would love to go to Bohol and we've already made plans. It's just that we don't have enough money yet for that trip. Also, she's already pregnant and we're saving up for our first baby. Maybe we'll go there in a couple of years, when we're ready. I've heard great deals about Bohol so we'll definitely go there when we get the chance.

• Philippines
25 Mar 09
Good for you friend, family first before pleasure, i advice you to have plenty of cash when go there for there are many cheap "pasalubong" you can choose from. I myself having difficulties in managing my budget because of unexpected things that i bought. Thanks for the respond.


• United States
23 Mar 09
i haven't been in bohol... i wish to go there when i have more free time. i want to see the chocolate hills and the tarsier..

• Philippines
22 Mar 09
Yup been there about a couple of years ago and I too have loved that place. It has a mixture of the old and the new. I love the beaches and its natural surrounding and all. One of it highlight is the Chocolate hills and their Tarsier. They are the two things you should be looking at when in Bohol.


• Philippines
22 Mar 09
I was in Bohol January 2008 and of all the places me and my husband have been in the Philippines, we both agreed that Bohol is the best. We had a great time at Panglao Island Nature Resort. We experienced the river cruise and the sumptuous food. And you are right with the people, they are warm.

• Philippines
22 Mar 09
I haven't been to Bohol, but Im planning to go there. They really say that Bohol is very great. But these days bohol has really big problem. The government their is making a resolution to prohibit the entrepreneurs to use the tarssiers in any other way.

• Philippines
12 Oct 11
Been there for thrice already. The place is nice and really recommended for relaxation. I like their countryside tour. At the end of the day, we stayed in Panglao and enjoyed the white beachline. It's worth the price and it's good that we were able to arrange a cheaper transportation instead of paying per pax on a travel agency. It really matters if you plan ahead and do some online research.