how did u feel when u got your first bike???????

India
March 22, 2009 4:58am CST
i got my first bike when i was 18 years old. that bike was "suzuki fiero" that was excellent bike in its category.i used to go hills (nainital) every saterday i did enjoyed my that time. i was tooo happy when i got that. i keep that bike around 2 years then i bought "bajaj pulsar 180cc"
3 responses

• India
13 Apr 12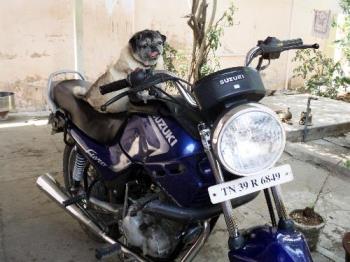 I still have Suzuki fiero which is my racing horse all the time.. It is a great bike, easy to handle, especially while driving on mud roads, and the best bike in 150cc category. it is Suzuki fiero, the choice of bike racers for choosing the bike in 150cc category and not the bajaj pulsar. Statistics also proves that suzuki fiero had won many trophy's. I had attached a picture of my fiero here..

• India
23 May 09
i started off with a Yamaha Rx 100, when i was 16. Then 17 came rx 135 ,then 18 came Hero Honda Splendor.. yeah i know i down graded :) . But today i own a Rd 350 and a yamaha r6. :) The joy of having your first bike is the best, because that will create memories when you live on with the other bikes. but till today Rx 100 does rule a little.

• United States
27 Mar 09
what up to all the bike lovers thats going to post on this hot topic!i got my frist bike about three yearsz ago,i didnt have my motorcycle license and didnt know how to ride at all but i was determed to kill my self (i mean get it home) any way to mke a long story short i drop before i could get it on the road.so to answer your question i was excited but scared at the same time, that was the summer of 2006 now two years later i can honestly say i know how to ride.i dont get to ride alot but i can get from point a to b i hope i answered your question ASHRAF007