vets are over priced

United States
November 10, 2006 3:16pm CST
who here has a pet and when they take there pet to the vet the prices are outrageous just went today and i think its way to much wats ur opinion
7 responses


• United States
11 Nov 06
i agree they arfe worse then doctors damm they had to pay for that thats messed up


• United States
4 Dec 06
WEll i dont know cuz i dpont have ne pets cuz im allergic but if u tallkin bout brandon will thats a diff story becuase he got insurance... hahaha

• United States
15 Nov 06
I live in a small town...whre we don't even have a vet..we have to go nto the next town wihich is also not all that big and their vet services are more because they have a monopoly of sorts.. We do have pet insurance..if something costly comes up we take our cats down to the city...even with the gas it's still cheaper...hopefully though one of the pets up here will start to accept pet insurance as the town grows..or so I can hope.

• United States
15 Nov 06
I agree!!! When we first got out cat, she was still a kitten. Well they didn't even give her shots yet because she was too young. Turns out she had mites from the shelter she was at. Yeah $75 just to tell us that.

• United States
15 Nov 06
yes most of them are. I have found a very good vet that is so cheap that you have to wait in lines to get in. He truly loves the animals and has cured several of mine.

• India
14 Nov 06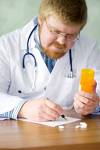 Now the medical field is very costly and I think doctors are ery avaricious and to collect as much as they want froma single patient.They know patients are on que and they a great demand.