Do you love banana cue?

Philippines
March 23, 2009 4:17am CST
For those who are unfamiliar with this, banana cue is a classic Filipino snack food. It is a deep fried banana coated with caramelized sugar and skewered onto a thin bamboo stick. It is very delicious and not so expensive. I have just cooked it and it's my snack for now. I prefer to cook my own banana cue than buy those sold in the sidewalk of the street. Do you also eat banana cue?
10 responses

• Philippines
25 Mar 09
You made me crave for banana cue... so i think i will buy one before going home... since there are some stalls that sell that... and they are quite cheap too... and most are cooked right infront of me... i love banana cue... but i don't eat it a lot because i don't want to increase my sugar intake...

• Philippines
26 Mar 09
The hot banana cue (newly cooked) are the best ones. I don't want to eat banana which have been cooked hours ago, the taste is different. I also prefer to cook it myself because I am sure of the sanitation during the preapration.

• United States
24 Mar 09
I love bananas. That sounds really tasty as I love caramel too! The other day I friend plantains and they were great! I am off to find a recipe for Banana Cue now! Thanks for the idea!

Have a great day and happy myLotting!!!


• Philippines
26 Mar 09
I searched the internet and I found out that plantains are the equivalent of the kind of banana used for our banana cue. You can add sugar to your cooking oil and let it caramelized using slowfire. You will surely enjoy its delicious taste.

• United States
24 Mar 09
I have never had one but my son talked about eating them when he was in the Philippines on a mission trip the summer of 2007. They sound delicious. I will sometimes take a banana and put it on a skewer and then put it in the freezer and freeze it. Then you dip it in melted chocolate and when the warm chocolate hits the frozen banana it makes a crunchy shell. Hmm...so good!

• Philippines
26 Mar 09
That's another delicious banana recipe. I haven't eaten such kind but I will try it, it sound delicious too. I'm sure your son had a nice stay in the Philippines and I'm sure he enjoyed the different delicious food.

• United States
23 Mar 09
I have never even heard of this, but it sound yummy. I have had fried bananas and love them, in fact anything made with bananas I love. Happy eating

• Philippines
23 Mar 09
Maybe you can add sugar this to your fried banana. It will definitely be more delicious. have a nice day.


• Philippines
23 Mar 09
I am not familiar with bananas foster. Is it also deep fried and caramelized with sugar?

• Philippines
23 Mar 09
yes i do. I remember in my childhood days - it's a perfect snack in the afternoon. Even when i was in college - there was this banana cue stand that sells one of the best tasting bananacues ever. I haven't eated it for a while now, i actually miss it among other things that i miss from the Philippines.

• Philippines
23 Mar 09
There are many stall selling banana cue. You can find them anywhere - market, church grounds, schools, canteens, etc.

• United States
23 Mar 09
I've never eaten banana cue but it sounds delicious!

• Philippines
23 Mar 09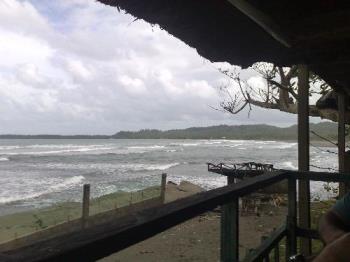 It is really very delicious. If you want to cook it yourself, there are many recipes in the internet. I am eating banana cue right now. It's very delicious.


• India
22 Aug 12
Wooo nice recipe provides I will try it. Still I not heard about this but nice thanks for sharing.

• India
4 Aug 12
I have never tasted this but hubby usually talks about this; his host in Davao has served this and he says it is so yummy, thanks for details.. Happy posting, cheers. Kalyani