calling names???

Philippines
March 23, 2009 8:58am CST
how would you react if your partner call you names??? like a b*tch, sl*t, assh*le, ugly, tramp, etc... i'm sure nobody is gonna like that... but what if he/she tells you it's only a joke? would you tolerate it???
7 responses

• Philippines
23 Mar 09
That is just a bad joke and even so that person is just joking, it is not just right and appropriate even you are in the middle of intense argument. I don't know how will I react or what will be my reaction when I hear her call me that yet I cannot think if she can do that to me. But who knows, life is just full of uncertainty and no one knows what will happen next. I'll just let you know when I am there already. But for now, I really don't know.

• Philippines
23 Mar 09
it might be the starting point to loose respect as well..he or she cannot do that if you are in a relationship.. i wouldn't tolerate this.. it will be happen again and again if i will tolerate situation like this in the end i will wake from calling my name like b*tch etc etc.

• United States
23 Mar 09
No this is one thing I would not tolerate. I have been with my husband for 14 years and he has never called me anything like that. I do not think that it is exceptable to call someone who you are soposed to care for hurtful and disrespectful names. It is not even something to joke about.

• India
23 Mar 09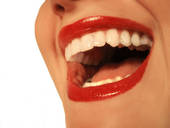 Hi, I can only suggest YOU one thing:- Do not look at her/his weakness areas so minutely,instead look at the strength areas & try to Expand those.U'll obviously find that in comparison these areas are so SMALL.She/He is Great,thus we Love.If we donot know how to IGNORE certain black-spots,these may turn as Major and all major things may turn Minor.handle maturely! =Lahiri,Kolkata,India.

• United States
23 Mar 09
No, I wouldn't because behind any humor is a grain of seriousness. I would tell him that you dont think him saying those things is funny, that in fact it is hurtful. I would simply just tell him that he needs to find other ways to express his humor, because you dont feel that type of humor is hurtful.

• United States
23 Mar 09
I would really be offended, if my husband called me out of my name. Name calling is a very nasty way to fight. My husband and I do not call each other names when we are having a disagreement. What does name calling prove, it only offends the person, it is a low blow, and it doesn't help the dispute at all.

• United States
23 Mar 09
If he called me that over the phone i would hang up and he could text me his apologies as i would not answer the phone. You don't call your loved one names like that, your supposed to love one another. If he had said it in front of my face i would drive away and go do something to get it out of my head. Then again he can try calling but I'm sure i wouldn't answer so texting is the only way to get is across me.