cellphone with projector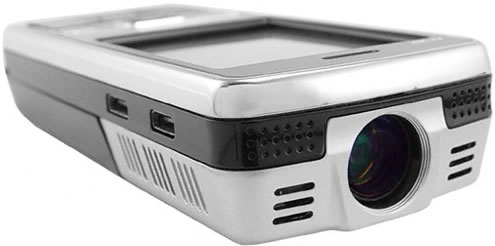 Philippines
March 23, 2009 6:01pm CST
have you heard about a cellular phone with projector in it? im not just imagining things, its true!! its like nokia phone plus iphone plus a projector mixed together!! isnt it cool!! now presentation become handy, or you can watch clips from a wall and not just in your cellphone's screen.. china vision produced this kind of inovation.. would you buy one of this? what do you think about our cellphone technology?
2 responses

• United States
24 Mar 09
I wouldn't like it at all... Unless the person is involved constantly with presentations for the business, I don't really see the point of having this type of phone... Simple hook up through a laptop would take care of the business presentations, as I do often, if I'm on a road, chances are, I don't really have time to go find a white wall in a dark palce just so I can project a short clip from my phone to a wall... Seems like a waste of time & money to me... Portable projection unit for business purpose, I can understand... Small portable tv for trips & vacations, I can understand... Not in a cell phone...

• India
25 Mar 09
No, I don't think I would buy it now. May be in future when I will be a manager or something like that then I would like to use this facility of a mobile phone. Seems nice! all I heard that we can use broadband with mobile phones with 3G service but now a projector would add a jewel to mobile phone industry!