Why do we all love approval? Is it a good thing?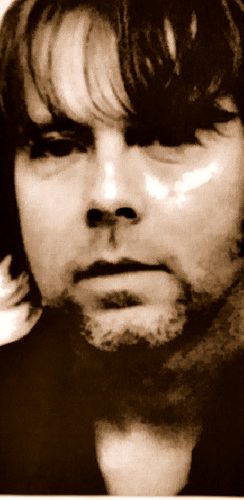 United Kingdom
March 24, 2009 2:13pm CST
Most of us love approval to a fault; we like to be liked and will bend over backwards to be so, and suffer when we displease. My question is...is this a good thing? The reason I ask is...it is clear that many of those who are truly successful seem to be less approval-seeking than the majority. They don't mind being unpopular. Or is it that once they become successful they don't need to try so hard? So; let's talk approval. Is that OK?
3 responses

• United States
24 Mar 09
No our need for approval is not a good thing. We strive for approval for the same reason we hate to get into trouble it's what we are taught. We aren't taught to think or do things for ourselves, Little Susie draws her mom a picture and thinking she's doing a great service and being a mom she tells Susie just how great it is, so Susie draws more pictures because mommy said they were great, not because she is taking her own pride in what she has done. Parents do it all the time, everything is either good or bad, not just left for our children to decide on their own and take pride or regret from it. Praising your child is not a bad thing but it can spiral out of control and the more that happens the more they will NEED that praise later in life from everyone.

• United Kingdom
24 Mar 09
Very good points. What you're saying may account for why it's so difficult for most of us to overcome the irrational terror of displeasing, the thought of which can cause actual panic: this could be the reason for intense shyness.

• United States
25 Mar 09
It could be the root cause of several different issues we face as adults, but it isn't something I came up with on my own, I recently read an article about this very topic. Hopefully I can find the link and post it for reference purposes.

• United Kingdom
25 Mar 09
That would be interesting. It would explain why some of us actually become frozen by fear of disapproval, which I would say is one of the main causes of depression.

• Philippines
14 Jun 09
I think it's natural of people to seek approval because it is from approval that most people feel a degree of acceptance. Aside from that, I think most people are natural pleasers. We want to please other people and at the same time we want to be please. Approval can also be related to authority. It may have its pros, it also has its cons. Anything done in excess is not good. In life, we can't live our lives with other people's approvals. One has to have his or her own strategy and his or her own decisions; at the same time one ought to be responsible for his or her actions.

• United Kingdom
4 Jul 09
A degree of wishing to please I feel is necessary in order that society function successfully; but you are right: it shouldn't be excessive.

• United States
20 Apr 09
When I was in school i never seek approval, i would go what I knew I could and I wouldn't do Anything I Knew I couldn't.And as for my peers , either they would try to get to know me or not.If they were cruel or teased me , I would wish them ill and I Stil do.Luckily I took classes I could do well in and I had many friends but I never seek apptoval. At work I get the job done but I Never do something so I can get a pat on the back, I do it because I xan see it needs to get done, period.I guess in my last loife I was a person who seekes approval because my mom told me that I was born with the attitude that " I don't care when you eat or sleep,I am doing it when I want to."and i haven't changed.