Really need to hear some advices here....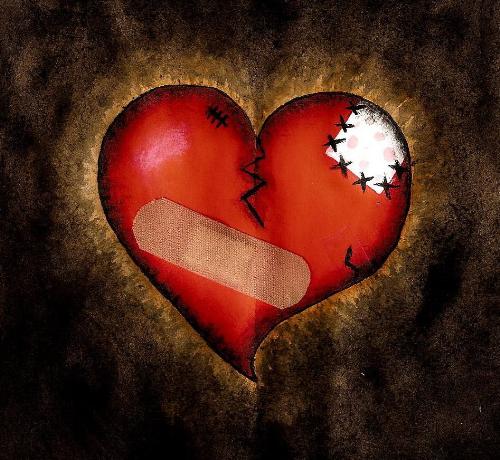 Philippines
March 25, 2009 6:44am CST
Okay here's what's happening and I can't talk to anyone about it. My partner started to stop contacting me yesterday the whole day! We always talk to each other everyday and can't live a day without it. The whole day yesterday I tried contacting him but it seems that he's avoiding me. I really don't know what's happening! I just called him a while ago and the one who picked up the phone was his younger brother and said that he was out with their mother but I'm quite sure that he's home. The first time the phone rang it was immediately answered but they hang up. So I insist on calling several times! And that's when his younger brother answered the phone... I'm starting to break here and I really need someone to talk to and release all my emotions out. I'm sorry if my English was a bit bad... I'm not really myself now... Please guys I need advice....
7 responses

• Malaysia
25 Mar 09
First of all, take a deep breath and calm yourself down. You seem stressed-out and this just makes things worse. I think, you should not jump too conclusion and give him the benefit of the doubt. Maybe he had something to do or had to go out somewhere for a few days. Maybe he just needs some time and space to think about stuff. Just wait a day or two more before you start worrying. There is no point worrying in something you are not sure of yet. Do take care of yourself and I hope he calls you soon.

• Philippines
25 Mar 09
I don't know what really happened. But there's a things that comes to my mind after reading your post. maybe it is misunderstanding. Maybe you have done something that makes him react in such way that he is doing now. Just recall everything you do and ask your self if there is really something that you to had that maybe he misinterpret. Then if there's something. You should talk about it. But if it not you, then ask him what is really wrong. If he keeps on ignoring you. Maybe he just needs sometime to fix himself up. So maybe a couple of days would be good. Then approach him but don't just throw questions at him one after the other. Give him room to elaborate his side properly. We all know that every problem has a solution right. So just relaxed for a sec and think why this has happened. That's all i can say. Also every problem can be solve by talking it over. ..

•
26 Mar 09
It sounds to me as though he may have taken something the wrong way or maybe took offence to something which you said or done.Maybe after a few days he will contact you again and then you can try to find out what was wrong with him or if you did anything to him. How-ever I don't think its very nice that he is just ignoring you thought, he could at least give you some inidication or tell you whats wrong with him and why he hasn't been taking your calls.

• Japan
26 Mar 09
First thing to do is clear your mind. Relax, maybe you`re just putting more pressure on yourself by worrying too much. Give him time and space he needs. The more you call, the more he will evade you. Most of the guys I know delight in the game of chase, the girl to be the one pursuing them takes out the excitement. Meaning, you have to wait for him to contact you. Hang there, you can do it pal! Please restore your cool self. Smile!

• India
31 Mar 09
I really feel sorry for your situation. I have all patience to listen to you. But I wish to suggest you to be hopeful and be calm minded for now. I know it is the last thing to achieve a calm minded at situations like this. But we have to be calm minded as we may spoil our life, our dreams if we act hastily. I have gone through similar incidence in my life once and I know how much it hurt. I acted hastily during that time and lost the relationship completely. I wonder even today that I could have waited for some more time and thought about a better resolution method. But whatever happened, I took it as is and moved on. So I suggest you to keep waiting for a better day, don't think in hurry and act hastily. Once lost, nothing can be constructed so easily. Please be patient and wait for a better solution and better time! Good luck to you and I wish you to get out of this situation at the earliest!

• Philippines
26 Mar 09
Breathe. All you can do is survive this first and difficult day. Take one day at a time and congratulate yourself for being human. It is when you only open yourself to love that your heart can break. Develop and repeat a helpful mantra to get you through the initial shock and pain such as "this too shall pass" or "I will survive"

• United States
26 Mar 09
Just don't make it like you are chasing him. The more you push the longer he might stay away. A bit of advice I heard the other day was he who cares the least wins. I dont mean not to care but in a way its right maybe he needs a little space. Calling him over and over is just going to make you feel worse. These are just some thoughts I had I dont know if they are right for you or not. Good luck!