how do u prepare for GRE/TOEFL?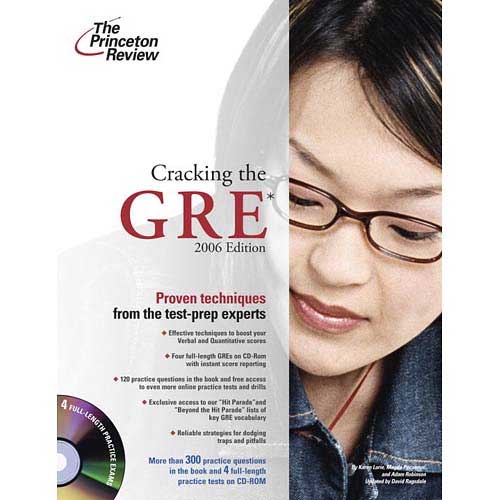 Liberia
March 26, 2009 9:39am CST
Hey guys how do u prepare for GRE/TOEFL. I mean will u prefer any coaching institutes or collect all the materials and prepare on your own. What are the procedures or plans u follow?How much importance you give to mock tests?
3 responses

• China
27 Mar 09
i heard people about it just prepare for going aboard if you have the chance .that chance can give you more vesions for the world .if you are baby in arms ,that can be a change to you.so before you do that make sure you are don't dare live alone and know how to take care of youself.

• United States
26 Mar 09
I've been preparing the GRE for the last few months. I think practice tests really help, because they make you accustomed to the format and layout of the exam, as well as increase your skills in math, verbal and writing. If you're familiar with the test, you won't be as likely to get nervous when actually taking it, which has been a big problem with me. In high school, when I first took the SATs, I was so nervous that I couldn't concentrate well. I took them again, after taking several practice tests, and I was very calm on my second run - and improved 210 points overall. Don't underestimate the value of practicing the test... I think it may even be more effective than memorizing words from a book or mathematical identities. Good luck with your exams!!!

•
26 Mar 09
I prepare for GMAT and TOEFL to study abroad. What I will do is going to the coaching institute.Besides,I will be to take exercise as much as possible.As for me,mock tests can give much information about what I should focus on to prepare.