Power consumption of fans.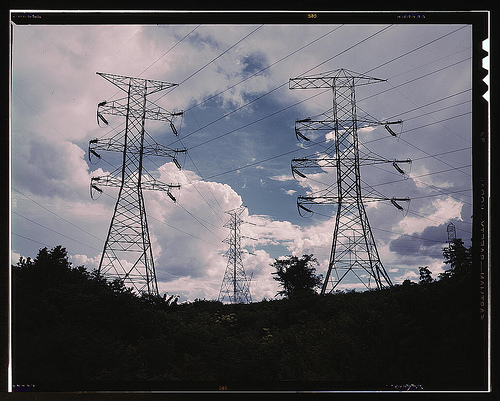 India
March 30, 2009 3:13pm CST
Will the fan consume the same power at all speed or will it consumes less in slow speed and more in higher speed?
4 responses

• Cambridge, England
30 Mar 09
An electric fan should take less power overall running at the slower speed.

• India
30 Mar 09
Thanks friend for your useful information, so far I have been informed that it will always consume the same power, what ever may be the speed as the power supplied to regulator is same. Still I am having slight confusion here.

• Cambridge, England
30 Mar 09
I think it depends on how exactly the regulator works. A very early method of regulating the speed of a fan (or the power supplied to a light bulb, for example) might be to have a constant load - resistance - off which one drew what power was needed by a potential divider - the rest would have to be dissipated in heat somehow. I have a 2 speed fan by my desk and the switch does not seem to do anything as crude as that. The motor either has two windings which can be switched, there is electronics to limit the power (a thyristor) or there is a mechanical gearing which allows the fan to run at two speeds. What ever way is used, it certainly consumes less power at the slower speed, though I do not have an ammeter to tell me precisely how much. There are, in fact, several ways in which one can limit the power drawn by a load using alternating current and all of the ones commonly used today restrict the actual mean current drawn and thus use less overall power. The power used at half the speed is never, of course, exactly half the power used at full speed (there is always a small amount of power used by the limiting device) but it is certainly significantly less.

• United States
5 Apr 09
I would think to go faster like most other things would require a higher conusmption of energy.

• India
5 Apr 09
Thanks for your opinion and it seems it might be a true one


• India
30 Mar 09
Thanks a lot for your useful information friend. I am searching for this still, and if I find any thing with large deviation with our opinion, I will let you all know.

• United States
30 Mar 09
I think that consumption is related to speed, but will not consume that much more. It is relatively higher consumption but maybe only 10 % more.

• India
30 Mar 09
Thanks for your information and still i am referring some articles related to this.