What are the challenges you have faced and overcome in your life?

India
November 10, 2006 10:13pm CST
Only those who have overcome the challenges can help others move ahead. I do explore newer opportunities each time I meet a challenge. New challenges create newer oppotunities. What is your personal experience and opinion?
1 response

• India
11 Nov 06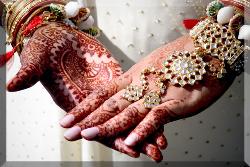 Yes there was a very big challange in my life 3 months back. I happened to break my marriage. Guy turned out to be a usless fellow. He did not have a propper job nor did he earned anything. All this while he used my bank account and used up all my savings. It was very difficult for me to take this disission since my parents had done all the preparation and a lot of money was put in it. but then i put my feet down and took a strong step....... And i am much happy now.