still American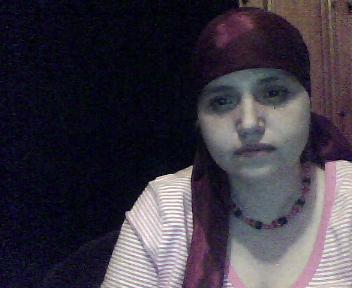 United States
March 31, 2009 10:13pm CST
I just wanted everyone to know that just because I converted to Islam it does not mean I am no longer a American. Just because I cover my hair does not mean that I can no longer speak English. Just as you have the right to show off parts of your body, I have the right to keep them covered.
10 responses

• United States
2 Apr 09
Phoenix- I'm very so very glad that you are speaking up on Mylot. I have been speaking up on several hate monger threads regarding Islam on Mylot as they are doing nothing but preaching hate toward all Muslims. What amazes me is that some of those going along with the hate of Muslims on that thread are right here saying you are safe on this thread. Hypocrisy at its best. I wish you all the best in your new found faith, and agree that as an American citizen you have every right to worship as you see fit. That is what being American is about, freedom of religion. I pray that those who have been involved in the other hate threads on Mylot soon apologize for their behavior against Muslims and the Islamic faith, instead of pretending to feel both ways. Namaste-Anora


• United States
3 Apr 09
Phoenix- I haven't worn makeup since I was diagnosed with Roscea, then I realized I didn't need it lol. I'm not Muslim myself, but I have friends who are, and my husband works with several Muslims at the hospital. I personally think many of the clothes today are much too revealing for young ladies to be wearing, and adults. I have two hair coverings that I "choose" to wear when I'm out and about. I don't necessarily wear them all the time, but I do wear them. I have found that people at times jump to conclusions. However, I'll share with you a story. We were at the mall when my head covering kept coming off. It is silk and I had trouble making it stay. It was a Muslim woman who started chatting with our son that I finally asked her "How do you make your head piece stay, mine keeps sliding off". She graciously missed her elevator for me to help me learn how to put it on properly, and snuggly so it wouldn't keep falling off. My husband and I were just speaking about why you have been began to see a lot of people converting to Islam. It seems to be when a person moves into a predominately Muslim area that you see this conversion. My husband and I believe that perhaps part of it, is because of how close knit the Muslim community is. I heard a story years ago, and I mean years about probably a good 10-12 years. I was in a church where a Pastor was preaching on helping your brother in need. And he said "Do you know why a lot of Christians are converting to Islam? Here's my thoughts. There was once a woman who was recently divorced with two boys. She worked hard but couldn't earn enough to give her boys what they needed. She used to be an active member of the church but well, she had to work to put food on the table, pay for daycare, and get her boys through school. Did anyone from the church stop? Nope. One day two Muslim women of the community noticed the boys needed shoes, so they brought some over. They began helping this woman get what she needed to survive. In some time the woman and her sons converted to Islam. Why? Because these people were "Doing". They weren't saying "I'll pray for you" or "God will provide", they were providing". That sermon has stuck with me for years even after I left the Christian church because that was pretty much the truth. I had for years heard "Let's pray for you" but no one ever wanted to "do" anything. Trust in your choice that it is right for you and I am sure you'll be very happy, content, and wise. Namaste-Anora

• United States
2 Apr 09
I have been seeing things differently since my conversion. I use to let my 5 year wear makeup made for younger girls now I do not. I am going to start making my own clothes because I do like the ones that are being sold at WalMart. I never really thought about how much of your body they reveal.




• United States
2 Apr 09
The myLot crowd has been very supportive of my recent spiritual quest. I think this job helps us at least consider someone else s point of view. Most of the time it is just the little old ladies that are like that if you know what I mean. Then it is like dude you are wearing a scarf to, mine is tied different. Sometimes I kind of think it is funny. Not to be mean but your mind starts not to function as well as you get older.


•
1 Apr 09
Hi phoenix, You have the right to do whatever you want, that is your business and no one elses, as I am a pagan and should not be answerable to anyone because that is my belifs and no one elses, good for you girl. Tamara

• United States
2 Apr 09
I have a couple of pagan friends. They are open-minded and kind hearted just like you

• India
1 Apr 09
ur right . nationality doesn't comes from ones religion ,but it comes from ones feeling towards the country, im from India and I've seen Muslims dying for our country , and i respect their feelings for the country . and i also believe that 4 a hand full of Muslims who r bad not all should suffer. Allah bless u .

• United States
2 Apr 09
I am happy with the country that I live in. My social studies teacher had once said that the best part of this country is that it is built to give people a second chance. If you work hard you can bring yourself out of a bad situation and into a good one. There is always a way to start over again and do it better the second time around.


• United States
2 Apr 09
Thank you, that one is my favorite. It is my favorite color.

• Italy
1 Apr 09
Phoenix, I have a small concern..why would you ever convert to a religion different from the one you were born in? Please do not misunderstand my concern, I have lots of Muslim friends but it is not very common to hear of someone converting to Islam, especially for girls. I know this religion is particularly strict with women and to be more precise it takes away some of the freedoms women take for granted in the North American society.

• United States
2 Apr 09
I was married to a Muslim and lived as one for awhile. I knew several other women that have converted. From what I have seen more women convert to Islam than men. There are sects of the Christan church that are just as strict when it comes down to it.

• Philippines
1 Apr 09
Your right. Not by converting you religion mean your nationality is also converted. All of us know that fact. You can't be an american anymore if you will migrate to other country and change your nationality. But mostly Americans can have 2 Nationalities. Please Correct me if I'm wrong...

• United States
1 Apr 09
That's what America is about. Different people of color, faith, and political view. People can dress, practice, pierce, cover, sing, dance, preach, and generally follow their own path without fear..... well, it's supposed to be like that. Walk your path in safety and happiness.

•
1 Apr 09
It isn't a problem in China.There are a number of people,who believe in Christianity,going to church every sunday,but no one guess they are no longer a Chinese. Everyone should have rights to believe religions they want to believe in,especially in America which always preaches promotion and protection human rights.


• United States
2 Apr 09
I think that I have changed for the better. I am more focused now. I feel like I have more energy in the morning since I have been praying.