Mylot query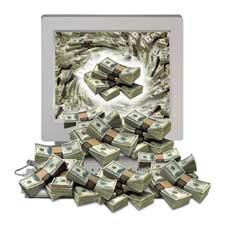 Alpharetta, Georgia
4 responses

• Philippines
3 Apr 09
i just dont know how mylot really works, i think ive been here for a week now, and has 150 post and only earn $1.36. take note of this: i ve been uploading my own pictures as well. i take time to take pictures of stuff i see and upload it. and since mylot only allow 9 pics a day. i have so far uploaded 27 pics in 7 days since i cant upload pics the following day because mylot updates the payment after 24 hours right? another fact is, at start i make quality and lengthy response, i even started 5 discussions and what i earn is 21 cents, with 1 referral earning 0.05 cents. what's more? the other day, i made 35 responses, some are really lengthy and some are about 5 lines long, ( in never respond below 5 lines or so) and guess how much i earn... 14cents!!!! common. still im trying mylot until i reach my first payout.. let's see what's gonna happen

• Philippines
1 Apr 09
Try to be desciptive in your every post. Read mylot guidelines to know what the do's and don't of this site. As much as possible make your post lenghty make it at least 5 lines and be descriptive and post as many as you can. That is the secret to earn here more than .1 in a day. And to get additional earnings try to find referrals under you because you can also earn from them. Aside from mylot you can also earn from other site like neobux. Join neobux and earn additional earnings. And today I found two sites who's giving away $.50 instant sign up bonus. I will share them to you. Sign up to their site and get that sign up bonus instantly to your paypal account. Remember there are two sites giving away $.50 each if you sign up to that two sites you will earned $1 instantly. I got their banner in my profile page. They are the 1st and 2nd banner there. Sign up now and get your $1 instantly. If you need more help just pm me. Happy mylotting friend.

• India
11 Apr 09
Descriptive and discussions with more than 4 to 5 lines and new discussions started with good responses earn more earnings. I would suggest you to start good discussions every day along with responding to other's discussions. It would also be great to help others in their discussions and they will also help you.

• Philippines
1 Apr 09
I was also like you before and then I learned to be more descriptive and lengthy in my replies, then I got higher points, I also created new discussions and rated those who responded to my discussions and chose the best response. what i do is i really choose topics that interests me so that I have more things to say about it, just keep trying and you will ge the hang of it =)

• India
2 Apr 09
I think you should try to post lengthy responses to various discussions. Try to post at least four to five lines per response. Try to get best responses, you will get more cents per response when you get best responses. Try to add more tags for each discussion. I would suggest you to try to start at least four to five discussions every day and also to try to reply at least 10 discussions everyday. There are people who are earning around 50 to 70 dollars per month through myLot. Also try various tasks. It is possible to earn good amount through the tasks.