April Mop?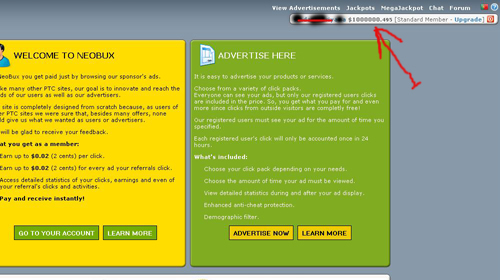 Kuta, Indonesia
April 1, 2009 3:00pm CST
When I logging in paid to click site, I saw my amount be $100000,455

You can see in my attachment. I'm very surprised, How be like that? I never upgrade my account on there and I just rent little referrals. I'm so confused about this event. Then I think its maybe a April Mop

Do you agree with me?
1 response

• United States
1 Apr 09
By April Mop, you must mean that it is what we in the U.S. call April fools! If it is, I have just learned a new way of saying it. That sure would throw me if I opened up one of my web sites that I always check and saw that kind of money.