What kind of people are you trying to avoid in your life?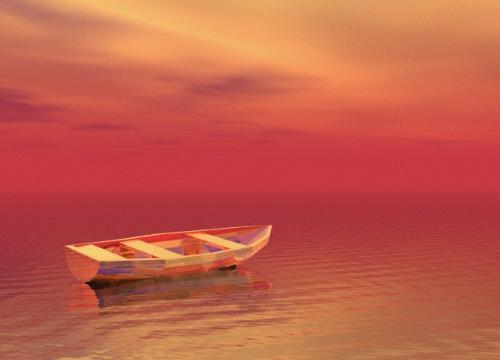 India
9 responses

• India
4 Apr 09
[i]Bad people . . immoral . . hypocrite . . sweet toothed, unpredictable[/i] I strongly detest and avoid people who are not transparent and play with words. I hate essentially the hypocritical people. I find them extremely immoral with no integrity. Its extremely painful to see such bunch taking advantage of the innocent with a straight face. I would never want to come in association of such poseurs.


• Philippines
4 Apr 09
When I was new in the company where I'm in, I avoid colleagues who are gossipers, who don't mind their own business...but there are breed of people I just want to avoid like the plague...these are people who have superiority complex! They always think with certainty, and everyone else's opinions are not correct! Omigosh! But I'm glad the person I'm referring to is no longer around, so good riddance. Well, there are still the gossipers, but this person I know does it because of extreme feelings of inferiority...her gossips are actually projections of herself, so best to ignore....

• India
4 Apr 09
I try to avoid people who cannot be civil to each other.You know, there are some rude people who just cannot talk in a noninvasive manner.I can never get along with such people.I prefer not to talk with them.Among a close set of relatives, I also would expect soem sort of reciprocity and openness in relationships.Some people are very smart and just make you do all the talking [they would say they are very reserved by nature, but are very secretive when it comes to sharing their personal details or well, I can't really put it down in exact words--but they woukld like to be nosey about others and would make leading statements.] I avoid peope who are not evry straightforward and play games. I do not like it if close relatives make meaningless social chatter as though they were in a club or something.I also avoid people who have to be rude and opinionated in my affairs.I believe in 'I WON'T INTERFERE, YOU ALSO DON'T 'policy.

• India
4 Apr 09
I can understand Kala.It is pathetic that we are surrounded by people especially relatives who are too nosy and concerned with us than their own lives.I just stay away from them.I am very famous for helping ,jovial tendency and curtness when it comes to nonsense.


• Australia
4 Apr 09
For me, this is not so difficult a question to answer at all, for it's any person that displays a negative outlook in life that will be avoided by me! This negative attitude could be towards anything really. Negativity is negativity and I don't wish to be brought down by anybody that's unable to recognize the positives in this world. Life can be a tough enough challenge as it is without having to absorb negative vibes from people as well.


• Anantapur, India
4 Apr 09
I don't want to avoid and attach with any friends so we are free birds in all the aspects so we need to have the awareness to selecting the friends so we need to have individuality to think about it.

• Philippines
3 Apr 09
I can sense people's attitudes right away and I can brag about it, my intuition is really strong. Once I detect a negative attitude of a person, for as long as I have nothing to do with her/him, I refrain from making contact with this person. BUt just in case it's really inevitable that I would likely encounter him/her, I will make it a point that it would be such a very brief one. These negative attitudes are really contageous -- like a disease.


• India
3 Apr 09
The ones who show disrespect towards elderly people and some so called wise relatives who constantly keep trying to interfere in all my activities in life. The first instance, was a neighbour who insulted another elderly man for a very trivial issue. I gave him a lecture about showing respect and totally avoid him after that.

• India
3 Apr 09
I know Alok.Harassing and showing disrespect to the helpless and defenseless elderly people is a nauseating practice.Some people have these vile sadistic tendency which sure makes them detestable. And secondly the the mobile advice givers have to be shunned away too.