more choices

Trinidad And Tobago
April 3, 2009 9:24pm CST
I love seafoods,, Also I love fruits,, Believe me,, I love a litttle bit of these,, Grapes,Apples,Guavas,watermelons,peaches,, And now more than before,, Bananas,,I would leave a good buffet (not every time of course)just to enjoy the fruits,,would you?
5 responses

• Philippines
8 Apr 09
SOme of the fruits that I sometimes crave are bananas, apples and mangoes. Since it's summer already, watermelon is a good choice due to its cooling taste. I'm not really craving for grapes or peaches, but I do want to devour on buco meat strips (from coconut fruit). For seafoods, I love squids and fish. I seldom eat meat because my mom said that I should be on a diet.

• Philippines
8 Apr 09
I love seafoods ,fruits grapes,guavas,watermelons and peaches.

• Trinidad And Tobago
8 Apr 09
Then u are a Verrrrrrrrrrrrrrrrrrry Happy girl ,, U should not need to see a doctor,, all the healthy foods help u

• United States
5 Apr 09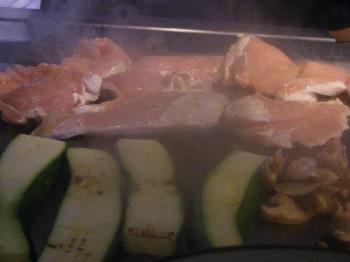 No, can't say that I would. I enjoy bananas, grapes and apples. But, when it comes to buffet foods, I want meat, meat and more meat. Perhaps because one of the daily medications I take causes me to need and want more protein. But probably just because I don't eat as much as many people do and I feel like if I eat lots of lean meat and chicken and fish from the buffet, then I will actually get my money's worth for the buffet.

• Trinidad And Tobago
5 Apr 09
and I will be so happy watching u enjoy some nice buffet,, I know a nice place where u get the Best,, they never stop u till u are ready,, and desserts ,wowowoooooooooo


• Trinidad And Tobago
4 Apr 09
That's so true for sure, ,, I will try it once again, tomorrow for sure ,Thanks Dear