Do you have pollen allergy?

China
April 4, 2009 11:42pm CST
Spring is coming and the weather is so fine today.The sunshine is beautiful and the air is quite fresh. In our campus pear blossom, peach blossom, cherry blossom...are all blooming. It's so beautiful. And there is a flower exhibition in the arboretum nearby. I want to invite one of my friends to view and admire. However, she tells me that she has pollen arllergy that she cannot contact flowers. Oh, how terrible! I think it's so sad unable to enjoy these beautiful things. My dear friends, do you have pollen allergy? And are you painful for it?
6 responses

• United States
5 Apr 09
I have the most terrible pollen allegrry. Last night and a ear ache that was unbearble due to my sinus. I'm also allergic to peanuts and turkey. My mother has a cookout today and I stayed inside mostly because of the pollen.

• India
5 Apr 09
I am allergic to dust and chicken.I like all food items prepared with chicken.But the problem is that,after eating chicken my skin color changes.

• United States
21 Mar 11
i am allergic to some kind of flowers and plants..but i still enjoy spring,even i do experience asthma during this season.spring is my favorite season among all,i dont care about my asthma,i always survived with my allergies!!just go,go,go, enjoy the nice spring season!!

• United States
21 Mar 11
Yes I sure do. It is terrible and the worst part is the asthma triggered due to pollens. It continues to go on for two months, can you believe it for two whole months. I live in a beautiful city and there are many plants and trees which add to the beauty and greenery of the city, but it is unbearable to stay here in the spring season. I cannot believe what happens to me in these two months. I do not want to do anything just lay in the bed and sleep. I hope these months pass quickly because I am tired of all the medications I have to use.

• United States
5 Apr 09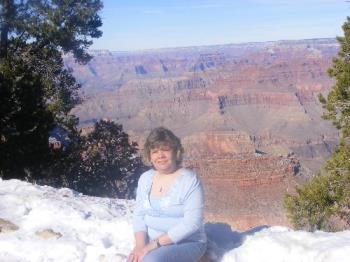 The pollen here is horrible. It bothers me some, but not so much that I can't enjoy life! I did get on on Friday afternoon with hot soapy water and the mop and wash it all off my front porch. I share a landing with two other apartments. I surprised them while they were at work and did the washing. When they came home, I played dumb. I didn't lie, I just didn't answer their questions!

• United States
5 Apr 09
if its on earth im allergic to it.. i wouldnt be surprised if i dont grow allergic to humans! i am serious! i took the allergy test and EVERYTHING i was tested for i was allergic to! which yeah im like you i hate how i cant enjoy spring since its my favorite time of year and i love flowers etc.. but oh well