chack paying site.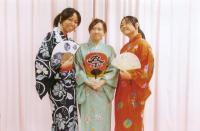 Malaysia
April 5, 2009 10:11pm CST
As we all know...we need credit card to open paypal, alertpay and so on account. This sort of convenience make it easy to receive pay or send money. Well, I don't have that. Is there anyone like me but still earn money online. Can anyone tell me any site which offer check payment and most important, the site that pay. Thanks!
1 response

• Singapore
6 Apr 09
you do not need to have credit card to open paypal account. you can create an account without it and receive money from your earnings sites to your paypal account visit my blog in my profile for list of good trusted sites that always pays member with payment proof.

• Malaysia
7 Apr 09
I'll check your profile..if so, how can i get the money from paypal?