my hilarious son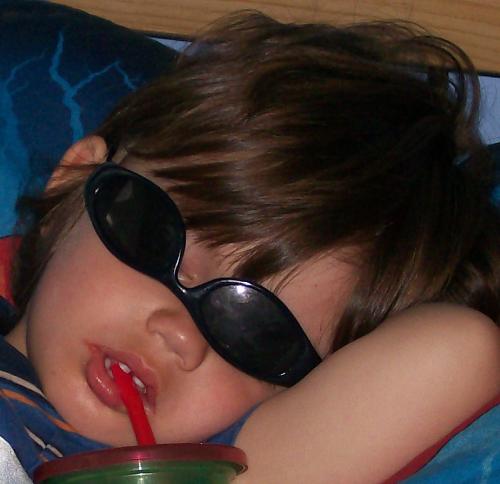 Canada
3 responses

• India
8 Apr 09
he was very little. In my opinion all childs share very nice sleep. You child is also one of thatAlways take care of your child.

• United States
6 Apr 09
That's cute. When my kids are sleeping that's the best time in the world for me. lol... Not only do they look as sweet and inncent as everyone always says kids are, they do some funny things. My little girl, giggles and it's the cutest little giggle I have heard from her. My son, he's outgrown the cute things, now I am just glad when he sleeps because he's quiet. Being 6, makes him run his mouth all the time when he's up, and the peace and quietness of his slight snores is a big comfort to me.


• India
6 Apr 09
hello lotter yeah you are right your son is very cute ,and in my opinion every sleeping kids is always cute.