What will you do for Easter or Passover or...?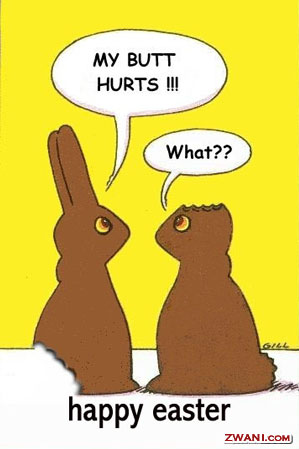 United States
10 responses

• United States
7 Apr 09
Depending on how I'm feeling, I'll be going to church with my family. (Haven't been feeling very good lately). After that, my kids will be coming over for dinner. I'll be coloring eggs on Saturday. I have one Grandson who is only nine months so he's too young for candy and egg hunt. But I did get some candy for my kids even tho they are grown. I'm a kid at heart and I like to get and give Easter candy and colored eggs.

• Canada
7 Apr 09
That's so sweet that even though your kids are grown you still like to give them Easter chocolates. Sorry to hear that your not feeling well, hope you feel better soon :)

• United States
7 Apr 09

I celebrate Easter, The resurrection of Jesus. I will probably be at church most of the day. We have a sunrise service scheduled for 6:30 AM, then at 7:30 we will have breakfast, at 9:00 there will be Sunday School, and at 10:00, we will have our main service. There will also be an Easter Parade for the children, and a bake sale. Hope the weather is nice.

• St. Catharines, Ontario
7 Apr 09
I don't have any plans for this Easter.

• United Arab Emirates
29 Mar 10
Will go see my parents for easter to celebrate

• Philippines
14 Apr 09
We have a simply celebration at home like cooking something special with meat , i guess 3 to 4 dishes. We dine together at home, be together with my family all day. Going to a mass. Playing loud music and do all happy stuff. We don't have easter egg hunt kinda things, but when I see an egg i will definitely fried and eat it.

• Canada
13 Apr 09
I am doing absolutely nothing. I didn't even make a meal for easter, my boyfriend his mom and son had the passover seder for first night of passover though.


•
7 Apr 09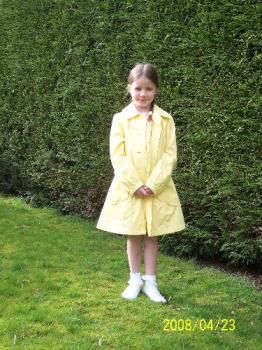 Oh we celebrate Easter Mom! Used to go to church in the morning and when the kids and i were there Daddy would hide the boiled eggs we had decorated the day before so we could get the kids to go on a hunt! This year I think the attention will all be on the Easter bunnies! lol I always used to get both kids new outfits too but Niall grew out of that, Niamh hasn't though - this is her in last years Waster outfit! What are you going to do!Hugs xxx

• United States
7 Apr 09
I will be going to church with my mom, and then we might go out to dinner. That part hasn't been decided yet. I don't have the extra money this year to get the grandkids something. I will leave that up to the parents. I am wishing you a very Happy Easter, however you spend the day.

• Canada
7 Apr 09
Hi raydene, We don't really have any major plans next Sunday for Easter. We are planning on hiding some chocolates around the house for our daughter, and we will have a nice dinner that we have invited some friends over for. What are your plans?