religion: what is right?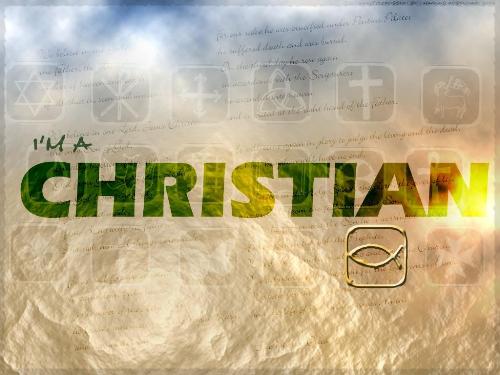 Philippines
April 8, 2009 8:50pm CST
my bf and I has different religion i kept telling it to my parent and they are not agree about this. my problem was how about if times cames then he proprsing me to marry him should i stay in my religion or transfer?? but we got arguments b4 about this matter he want me to transfer to their religion. it's right?? how do you do when you encountered this??
3 responses

• United States
9 Apr 09
why convert to his religion when its obviously not one thats in your heart...i think that you should follow a path that is right for you and he should follow whats right for him and the two of you should respect each others choices...

• Philippines
10 Apr 09
you've right. i think it many times if should i stay with him? i find out im not ready to settle down and i had a lot of things i must prefered for it. and few mounths im with him im not happy cause i think it's unfair if i've kept it secretly for him. but im afraid for cause i don't know. than you for responding her.

• United States
10 Apr 09
im not happy cause i think it's unfair if i've kept it secretly for him but staying in a relationship that DOESNT make you truly happy and that you have to keep secrets etc isnt fair either ya know...I honestly think that you should give some serious thought to wht it is YOU want for yourself...IMO staying in a relationship that isnt a happy one is just a bad idea on many levels...

• Philippines
9 Apr 09
I will asked you Gladys and please do tell me the truth and your true feeling.? How you love God? How you love God vs. your boyfriend..This is some sort of testing your faith..it's difficult to abadoned one's faith for boyfriend sake..if you really believed and have strong faith to your religion why not try your fiancee to attend your bible doctrines..or if you love God above all attend also their doctrinal lesson then after that decides..the true church of God i can say is the one built by Jesus Christ..This is very clear written in the holy scriptures but if you are going to change your religion immediately without examining for the sake of having husband then you value your religion less.

• Indonesia
9 Apr 09
Only about different religion problem people do not want to become one? its the fact that religion is separating. all the human being born in the same degrees, right, without bringing any tittle, any religion, but your parent do this religion tradition.