orbs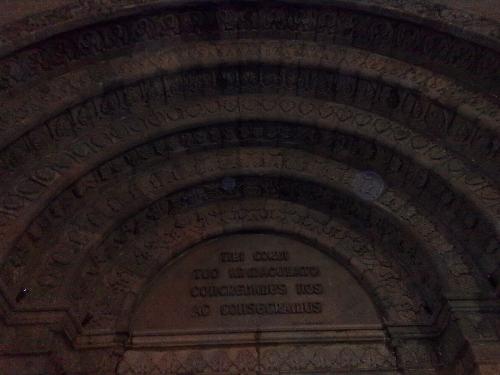 Philippines
April 11, 2009 10:33pm CST
Do you know anything about ORBS? They're the circular energy caught in pictures and videos. As far as I know they are resident spirits with low energy that floats around the air, and on a single spot. Here is a picture that I took on a door of a church. See how many they are? They are of different sizes and luminosity. Can anyone share more details about them?
2 responses

• United States
18 Apr 09
Well, you misinterppeted what is as you call it orbs, or bright colored orbs. What they are is simply stars on water, refracted by natural occuring mirrors & have diffrent shapes due to doppler shift. Pictures of these in other places are normaly hoaxes or bad films. Sir Arthur cole doyle one thought faires exist on a hoax photograph, which is like you orbs. Their is nothing mystic about them

• Philippines
18 Apr 09
I know about that hoax, made by two girls who drew fairies on paper and cut them out and took pictures with them on the background. That was a classic. I can't believe that they are stars on water(?) refracted by natural occuring mirrors (?) this is more vague than natural energy floating on air. Can you explain further these stars on water and natural mirrors. The orbs I've taken were on a digital camera. Some of them were taken indoors and far from bodies of water. Please explain your theory so we could all learn it. Cheers!

• United States
18 Apr 09
Okay, refraction of atmosphere due to light intestiny and wave lengths. so you have digital pictures of orbs, in order for me to deduce what happened in your case I need to know the camera model you are using, when you did, & the huminaty level if possible. Then I could sucefuly tell you what happened. As to why the the orbs appear on water is refraction of light, when refracted aganist itself with lets say crystals, however that would be wrong due to color. So proably something like magnesuim. The magnesuim reflects against each other & hence forms a photon. It's what my picture is. A marticle of high energy EM force.

• Philippines
19 Apr 09
I used a 5MP nokia cellphone camera. I don't know the humidity that time, but it was 30-33 degrees celsius temperature. I also posted some photos of these orbs in the PARANORMAL interest. What about moving orbs? I've seen some recordings with orbs moving in some direction. What do you think they are?


• Indonesia
12 Apr 09
As i know about it, just the same you are... But my questions is?... What is it doing here?.. I think it should not belongs to this world anymore.

• Philippines
12 Apr 09
That's a nice question. Why can we still see them? Why do they still dwell on Earth?...Maybe someone out there can answer this for us. LOL

• Indonesia
12 Apr 09
Maybe some unfinished business that was made them trapped.