Which Hollywood actor played the role of president the best?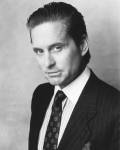 India
2 responses

• Canada
13 Apr 09
I liked Harrison Ford, when the terrorists took over his plane, and then he said,"Get off of my plane!" He was much better then Michael Douglas. He was sort of wimpy, but with Harrison Ford, he would have made a good president. Any terrorists trying to take over the country would have had him to deal with.

• United States
13 Apr 09
Morgan Freeman played the president in Deep Impact. Freeman is a great actor. He did such a good job that I wanted to vote for him (lol). His acting greatly improved the quality of the movie. He has a nice deep reassuring voice. I just wish that I could see more movies with Morgan Freeman as the star of the movie.