do you prefer reading to writing?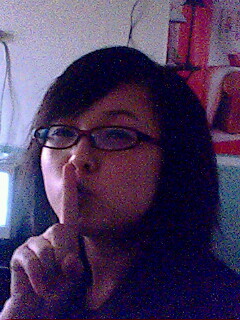 China
8 responses

• India
16 Apr 09
I like writing more then reading because it gives me satisfaction. By writing I also can tore all these things in mu mind as well. I can communicate with my mind by writing.

• Philippines
16 Apr 09
i like reading than writing too. that is why even i wanted to join the task or even i wanted to try the task i can not make myself to try for i am not good in writing. i can explain a few words like this in a discussion but i can not make a good pharagraphs of something that is pleasurable to read. so i go to reading than writting.

• United States
16 Apr 09
I like reading but I love writing better.

• United States
20 Apr 09
I love reading and writing pretty much equally. I absolutely love to read. I can't go without a book for more than a week, and I usually read one novel a week. I would say writing is right up there on the same level. If I go more than a week without doing any writing, I feel a bit depressed, and perhaps somewhat creatively dry. I would say I really can't choose which one I like more.

• China
18 Apr 09
I think i like both .when I was touched writing at the primary school my writing was very good ,and our chinese teacher alway praise me ,that made me love writing from now on ,and reading also very funny ,I like reading poems,i enjoyed the rhythm which only the poem have ,and I also like reading English article,it can help me improving my oral English.


•
17 Apr 09
I write every day and I read every day. I enjoy both. I could not be a good writer if I did not read. It helps to increase my vocabulary and my knowledge. I read to learn and to understand, as well as for entertainment. I write to share my knowledge and understanding. I have written and published more than 200 articles in the past year.

• United States
16 Apr 09
I like reading better. I am not good at putting my thoughts written down. But I get into a book I am reading and lose track of time.