Children with brightest smiles has successful marriages?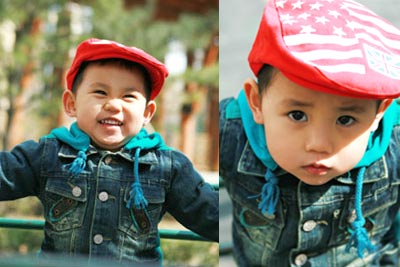 China
April 16, 2009 6:19am CST
The latest research give out such a results that children with the brightest smiles in family photographs are more than three times likely to have successful marriage than those who frown,according to analyse 650 pictures from adults taken during their final year school. I dont know whether it would be right, and might be some connection between them, how about you?
4 responses

• Philippines
17 Apr 09
Hi there sinokirin.. how are you? About that research, i dont know if there is really a fact from that.. for me, it's really depend on what the future will hold to them.. but if that research is true, well, i thank God because my daughter has lots of smile in photos, with lots of actions been taken and with a very bright smile..as parent, we are hoping and praying that the marriage life of our child will become successful and happy.. thanks for sharing and happy mylotting

• Philippines
17 Apr 09
Well that's good to hear! My sister and I have bright smiles in family photographs but I don't know which of us smiles brighter than the other :P I would love to see the source of this study, is it possible that you have a link for it? Thanks for the response on my discussion!

• United States
17 Apr 09
I heard that on the news tonight.I can't believe that they get those kind of results from looking at pictures.i wonder how much of tax money goes to reserch like that.