would u rather to abort a defective (abnormal) baby?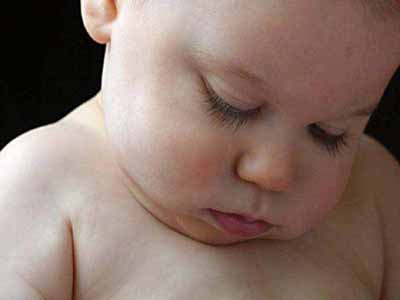 Philippines
April 23, 2009 1:20pm CST
would you rather to abort a baby u know that he/she is abnormal or raise him/her no matter what? i just read an article about this..about a teen age mom that regrets her baby because of being defective...?what do u think?
6 responses

• United States
24 Apr 09
I absolutely do not believe in abortion for any reason. There are to many couples out thee that want babies and can not have them for any abortion to be considered. Just becasue the baby is not perfect doesn't mean you can't love it as much or make him or her feel a little more special because God had decided to give you this special child that has this afflication to take care of and love with all you have. When a couple become pregnant with a child, there is no guarantee that comes withthe baby that proves that they are going to 100% healthy and live for a very long time. We just need to love them and teach them what they are able to learn and make sure that we always do what is best for them as long as we have them.

• Philippines
24 Apr 09
when we make love we have to be prepared of what evr consequences we have to face after our action.

• United States
24 Apr 09
There are very valid reasons to abort. Don't lump everything in one basket. The abortion I had was to save my life but I also saved the suffering of the baby I was carrying. She didn't have all the parts she would need to live past birth. She had no hope for life when my body wasn't feeding her. She had was missing vital parts of her brain, liver, and limbs. She was barely living as it was because of health issues I had. No one wanted her to suffer at the risk of poisoning or worse the mother of her two siblings. I love my children. I wish the three I lost were here. But they aren't for very good reasons. 2 left me shortly after birth and one only I knew in my womb. My not perfect children are wonderful additions to my life and I wouldn't have changed them for any price.



• United Kingdom
2 May 09
My son has spina bifida. He has a brother 12 years older than him. He has two male cousins 10 years and 7 years older than him plus two female cousins 5 years and 1 year older than him. He has a wonderful occupational therapist. I know that if I die I will not be able to care for him. He will still have caring family members and outside agencies I think.

• United States
23 Apr 09
I had the chance to abort 2 of my 4 birth children. They told me that one would have Downs Syndrome, the other wouldn't even make it to delivery. I didn't listen. The oldest is fine. Normal even. The other is full of issues but still a reason to smile. I lost two babies at birth because of defects and it still hurts having held them for only a few moments. I aborted one baby because it was VISABLY deformed and was a risk to both it and it's mother to carry to term. I had to think of my living two children. And at that point I had already lost two babies. It really is a case by case thing. But I don't regret any of my steps. I don't regret even my children that are born with issues... not even at the end of a hard scary day. Maybe she's having trouble with it more then some because she's young and youth makes being a parent hard even when the child is fully healthy.

• Philippines
24 Apr 09
every child is a longing and evry baby inside her mothers womb is agift of God no matter how he or she is differnt fro the others the baby still have the right to live in anormal life. The baby should feel the loe and care we once felt with our parent. after all , its the fruit of our love. xoxo :)

• Brazil
23 Apr 09
I honestly don't know the answer to this, and I have caught myself thinking about this several times, I wouldn't want the baby to come into this world to suffer, and go through hospitals, and medicine, and have to live like this or maybe even die. But I also don't know if I would be able to abort. I would feel so bad taking his life away, and thinking if I gave him the chance to live he could overcome whatever disease and live a healthy life.

• Philippines
24 Apr 09
No matter what an individual looks like, there is still a beating heart and that hear is worth saving. abortion is bad. It iss synonymous to murder. Abortion is what we the conservative) and GOd consider immoral. but can be moral i eyes of mankind though life is not fair.

• United Kingdom
2 May 09
I am pro-life and wouldn't ever decide to abort my baby. During my pregnancy at 36 weeks I found out my baby has spina bifida. It was a shock because it was such upsetting and totally unexpected news. I was offered an abortion and at late stage of pregnancy that offended me. I said no way and went ahead with the home birth that I had planned. My son was born at home and then spent three weeks in special baby care. He had to have two operations. He can crawl and kneel but despite his weak leg. I would always give a defective baby the chance to live. With special care that might be possible. I know a lady that is expecting Siamese twins and she is continuing with her pregnancy.

• United States
23 Apr 09
If a were a female i will not abort a defective (abnormal) baby because killing is a sin and the baby has the right to live just like me.