do you believe in angel?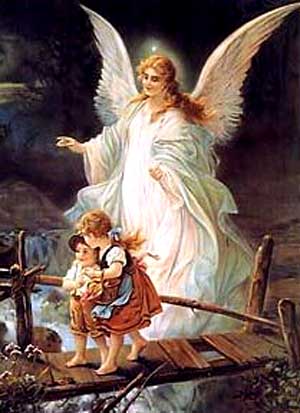 Philippines
10 responses

• Philippines
24 Apr 09
I believe in angels,and they comes in many forms not usually what we see in movies, books or what others people foretold by word of mouth. Angels for me are just like you or me, you and other people who make life easier for other people. I can associate with every people encounter at different events in our life, especially during the most stressful times of a year. as what i observe, during disaster, these people are not gifted with extraordinary power but simply ordinary humans with exceptional and exhibit exemplary behaviors of turning normal days into something special. Such, as doing simple things, helping a neighbors, attending to sick patients, volunteering, donating to charities, giving praises and not negative comments and being a blessing to others. Thus, kindness, begets kindness.

• Philippines
11 May 09
Hmmm....I do, I do believe in these creatures, it is also mentioned in the bible. They are celestial beings which are with God and are higher beings from the humans. Also Lucifer is an Angels but are one of the fallen because he turned away, so I think that these are true. And I do believe they are among us, guiding us in our everyday life.

• Indonesia
5 May 09
I do believe in angels... I do believe that they are watching us to give reports to GOD for what we have done in this world... And i do believe that they could be someone that we have seen before when we are walking in crowd places.

• United States
27 Apr 09
I believe in angels. Each day I ask the angels to watch over and protect my husband and children. I know they do. Two of my children have been is vehicle accidents that were bad, but they received almost no harm. I believe the angels protected them as I asked.

• Philippines
25 Apr 09
anybody who believes in God and His Word, the Bible, i'm sure they also believe in God. the Bible says that, and a lot of people can testify that angels do exist. they are God's messengers.

• Australia
24 Apr 09
The bible speaks so much about angels. I do believe in them. :-)

• United States
24 Apr 09
Yes I do believe in Angels. I believe there is higher beings than humans. I also believe our heavenly father is the father to the Angels & the Human beings on earth. I also read somewhere that the evil Angels was jealous of mankind. Why I don't know for the Angels should feel more loved than man for they are with our heavenly father & can see him anytime they wish.


• United States
24 Apr 09
Yes I believe in Angels, I think that they are protecting us. have a great day!