Need everyone's input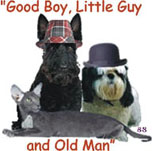 United States
1 response

• Indonesia
24 Apr 09
It depends on your website purposes. But instead of making a static page, you could use content management system on your website. Linking it with a database and the scripting will create as many as pages regarding to you database content. CMS technologies are widely use now since the web 2.0 technology was launced successfully. Good luck.

• United States
24 Apr 09
Check it out at http://www.magpiemazy.web.com

• Indonesia
18 May 09
Freewebs? I check your link bit the website cannot open..