Can You Preside Your Son's Murder Case?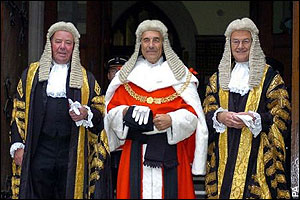 Nigeria
April 24, 2009 3:03pm CST
Justice Abu has spent over 35 years in the law field. Over the years, he is known by his honesty and impartility in his judgement. Recently, one of the state governors was attacked and killed in his residence by armed robbers. Investigation revealed mr Godwin, justice Abu's first son as the brain behind the killing. The case is now on Abu's court. After a thorough investigation, he found his son guilty. As put by the law, Godwin is supposed to be sentenced to death by hanging. Now justice Abu does not want to condemn his own son, he does not want to destroy the reputation which took him years to build. He wants to resign his appointment. Justice Abu needs your advice. Please, assist him.
No responses