What provider do you use?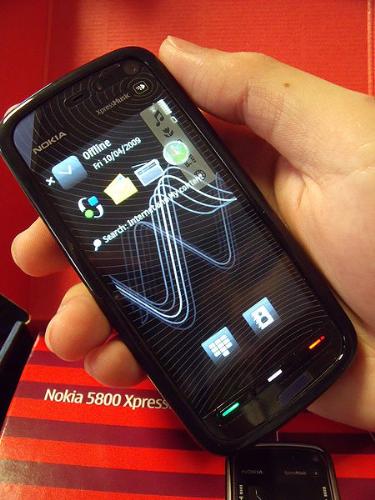 United States
April 24, 2009 11:59pm CST
I have been with AT&T/Cingular/Bell South/Cellular One for a very VERY long time and I was wondering about other people and what provider they use and if you stick with the same provider or do you switch companies?Do you have a contract or go month to month?Thanks

Zelo

10 responses

• India
25 Apr 09
My Country has been divided into 23 circles where Cellular operators operate. Their services and consumer base differs from circle to circle. So, in a particular circle, I go for the service provider with the best service even if it is a bit costlier! I already have used most of the service providers that provide the cellular services, which include AirTel, Idea, Vodafone, BSNL, BPL Mobile. Many new service providers are starting their services and I am looking forward to try them as well!

• India
25 Apr 09
Yeah, the thing is, Cellular providers lure customers with great offers of cheap mobility and numerous users take up their services. It becomes so that, the no of customers become more than the no they can provide service to, hence declining the quality of service.



• India
25 Apr 09
Wow, thats incredible!! I switch to a new serice provider approximately every year.


• United States
28 Apr 09
I use a local provider for both my phone service and for my Internet services. I have signed a contract that I have to keep it up to date for a year. I have had my phone through them for over three years now. But just started the Fibernet services at the beginning of March. Foothills is our local carrier.

• United States
29 Apr 09
Oh sorry Now I see that this was meant for Cell phone carriers..I don't have my cell phone anymore but it was a prepaid Motorola.

• United States
3 May 09
Well, I don't get out and go places much. I rarely leave the house unless it is to visit family or go to the store/town once or twice a month. So, I found I didn't have much need for a cell since I didn't leave the house enough to use it. My mom gave me her old cell last week so if I ever decide to take up using a cell again but right now it isn't a expense I can afford.

• India
25 Apr 09
Here in India there are not too many famous service providers but the one which I use here is Airtel.Its one of the most famous mobile service provider here in India.

• India
25 Apr 09
Yes, Cell Phones have become really cheap in India. The range starts from US $20 and goes above US $1000. The services even have become much cheaper to what it used to be few years back. A long distance Call cost somewhere between $0.02 to $0.06 while local Calls cost between $0.005 to $0.02

• India
25 Apr 09
The Call charges I stated above are on a per minute basis.

• United States
26 Apr 09
I am with T-mobile, I am still on the contract, but now I have unlimited calls...so I am not very happy. My contract expires in January 2010... I may stick with t-mobile or switch...depends on available services...

• United States
26 Apr 09
Unlimited calls is really great. I think cell providers are thinking that they are going to have to make $$$ on other services (internet, SMS, etc...) instead of phone calls themselves. Kinda makes you wonder what the future will hold for us! Thanks

Zelo


• Canada
26 Apr 09
I am Canadian and I use Rogers, which is Canada's equivalent to the United States AT & T. A lot of people here use Telus, but Telus cellphones are limited to be used just in Canada and the States, where is Rogers makes the World Phones and if I decide to take a trip, I can just take out the card and put in another. I will most likely stick with Rogers because it has the fewest dropped calls and the largest range. I go contract.

• United States
25 Apr 09
I just use a tracfone and pay for minutes as I run low. This works the best for us since we do not generally have conversations on the cell, but like to have it around for urgencies. my son just bought himself a tmobile from target - he is away at school and this has been very good for him. it cost 23.00 and he received 28 minutes with it. any day he uses the phone it costs him a dollar activation - however, after that dollar he has free use from 7pm - 7am so he uses that to call me (and talk for hours) but if he has to make a quick call during the daytime hours he uses his tracfone (cheaper minutes outside of the free time hours and no dollar activation fee) plus he said if he buys minutes 3 times in 3 months target will give him a 10 gift card (if I remember correctly)

• United States
25 Apr 09
That is pretty cool. When I went overseas there were a lot of places where you just paid for what you used. My mother does that but the problem is that the minutes expire after 90 days and she only uses it very very occasionally so they waste a lot of minutes. Thanks

Zelo


• United States
25 Apr 09
With my land line phone I use AT&T. I've been with them for as long as I've lived here...over 12 years now. Though I don't think I can switch, even if I wanted to, as the bill isn't even in my name. When it comes to my cell phone I use Nextel/Sprint. I'm not sure, but I think I've been with them since 2001. I know it was after my husband was hired by his current employer as his boss uses Nextel for all of his employees and my husband wanted me to have a phone through the same company as his job so that we could keep in touch through the direct connect feature. Sprint and Nextel have since merged and I've been using Sprint ever since. It's on a contract. I don't remember what provider I used before this, but it was on a month to month basis through Radio Shack.

• United States
25 Apr 09
Used to work for Sprint/Nextel for a while as one of those people you call for service (411). So many times I would hear, thank God someone who speaks English, hehe. I am excited that Sprint is rolling out its 4G service. I haven't read up on it that much but if its faster more reliable internet over cell that would be awesome. Thanks

Zelo


• Eugene, Oregon
30 Apr 09
Right now I am with Verizon, but previously I was with tmobile. I like verizon much better than tmaobile. As far as a landline, I don't have any, as my cellphone is the only phone I use, as I got tired of telemarketers calling all the time. Now, I don't get them on my cellphone, but once in awhile I get calls for someeone else that isn't me, but those are few and far between. I am happy with verizon and I am glad that I have them as my provider, as they have everything that I like and that I could want or nee.

• Philippines
3 May 09
I am from the Philippines. There are two top cellular networks here in our country. Globe and Smart. As for me, I am using both. I have a number for Smart and one for globe. Both of them are prepaid. Meaning, I just load them when I ran out of load. I do not have a monthly billing. The reason why I have both is because I do a lot of traveling. There are areas where one network provider has a low signal on a certain area and the other one has a stronger signal. To solve this problem, I use both. This will certainly make me reachable all the time.