Budweiser Clamato???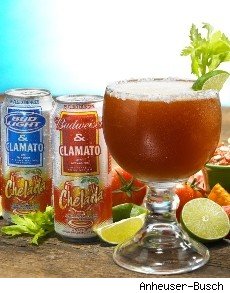 United States
April 25, 2009 9:46pm CST
Anyone ever try this? Has anyone even ever heard of such a thing? My ex husband used to drink the beefamato juice..YUCK in my opinion but whatever. Anyways I saw a story today online about the Budweiser with clam juice and thought HOW GROSS!!! It comes in a 24 ounce can. Supposedly it is really big in Mexico. It comes in regular Bud and Bud Lite..hmmmm...
No responses