What you prefer: Live sports or sports on TV??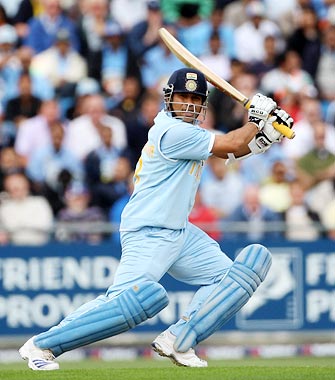 India
April 30, 2009 6:35am CST
All of us are fan of some or the other sports. Sometimes we watch sports on TV channels and sometimes we go to a stadium to watch sports. If we watch it on TV then we have the comfort of home. We can sit on the bed and watch the sport. But when we go to a stadium to watch the match live it feels so real. We can feel the excitement and energy among the players and supporters. If we are lucky then we can also get a close look of our favorite sport person. My question is - What you prefer: Live sports or sports on TV??
6 responses

• United States
3 May 09
I definitely prefer live sports! Some sports are boring no matter what (sorry baseball fans!). Other sports are always full of excitement. Hockey is one of my favorites. There is nothing like being in the Wachovia center when the Flyers are playing. The energy is definitely contagious! If I cant be there, though, some sports are still fun to watch on tv. I still get into the game, but not like if I were actually seeing it live!

• Malaysia
1 May 09
Hi arkasen, to be frankly, I prefer to watch my favorite sport in the stadium. It's so exciting to feel the real scene in the spot with the shouts of joy with so many audiences and supporters at the same time. If watching live broadcast sport program at home, I don't have to spend extra money to book entrance ticket. I don't have to worry how I could get to the stadium. I can watch them by just sitting or lying in front of the tv and enjoy watching the program relaxing. Happy posting


• China
30 Apr 09
TV is an economy and time-saving option.Of course,you will not get the feeling and atomosphere at the competitive sport.Anyway,that really depends on your preference! If i like the sport very much and time and cash permitted.I'll choose the live sport!

• Philippines
30 Apr 09
hi my friend! i prefer watching on TV because, it's more comfy sitting on my favorite couch, than sitting on steel chair on some court. although it feels so real because of all the noise and all the fans and everything. but i'd still prefer watching home. but the only problem is the commercials on tv. happy earning!