How to catch swine flu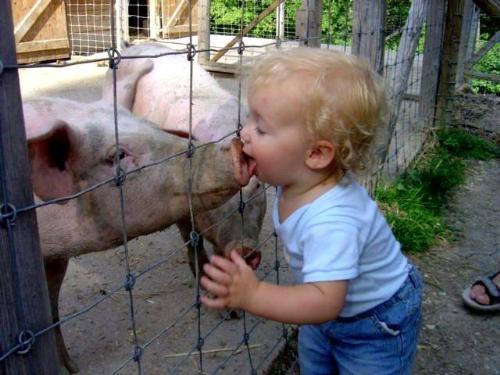 2 responses

• United States
30 Apr 09
As far as I've read, there hasn't been one incident of a pig being infected with swine flu. I have a girlfriend who has a pet pig. They are intelligent and sensitive animals. And actually very clean, when given the chance. I think the picture is adorable, but hate to see something so sweet used to foster a misconception.

•
30 Apr 09
It's just that the child is actually licking the pigs nose and it's intended as a joke. That's true about pigs being clean. For a short time I worked on a pig farm, the pigs were penned in double enclosures. One large one with with straw on the floor and an ajoining smaller stone floored enclosure. The pigs always used the smaller enclosure as a toilet, they never soiled the one where they slept. Of course, my job was to clean out the toilet enclosure. That was a really nasty job!


• Philippines
30 Apr 09
yuk what all about the idea of catching swine flu. i hate to get sick you know. i prayed that swine will not reach my village.