The 'selfish' cow that drinks up all its milk!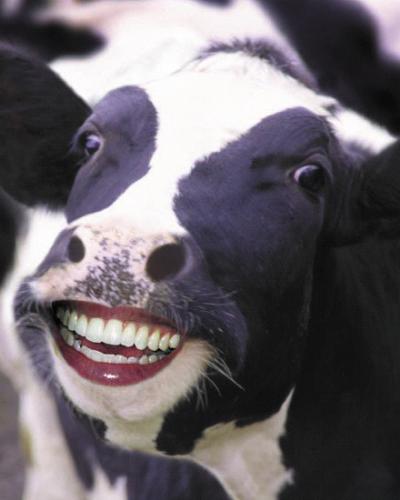 India
April 30, 2009 11:21am CST
A Chinese farmer has much to complaint after her cow started to feed on its own milk, leaving her empty-handed. Owner Guli Nisha, from Urumqi, capital of the Xinjiang Uygur autonomous region, said the animal had found a unique way of being self-sufficient by turning its head around and drinking its own milk, reports the China Daily. The Lady says she does not know what caused the cow to drink its own milk and she got no milk from it and had to spend some 30 yuan ($4.40) to feed it. livestock official was left baffled with the news, which was reported the first of its kind.
5 responses

• India
30 Apr 09
Yes, very interesting news! Even I heard it somewhere a couple of days back. Today I was going to one of such discussions where someone asked if cow can be fed on their own milk or not. And I was so correct to guess its a YES, and see, this discussion confirms my point

.

• Indonesia
30 Apr 09
This could be a proof of nothing's impossible. Sometimes something happened out of our logic. Could the story called with cow nature? Anyway, thanks for sharing those funny fact story. Hope the lady won't minded with her cow new habit. Have a nice day and happy mylotting.


• Philippines
30 Apr 09
Maybe the cow does not have enough food to eat and water to drink which prompted her to drink her own milk. I also agree that she is a clever cow for she does experiment by trial. Upon learning that her own milk taste good and relieves hunger pangs, she has to continue milking her own. Hope Chinese livestock officials can find the problem and solve it.