Have you experienced this?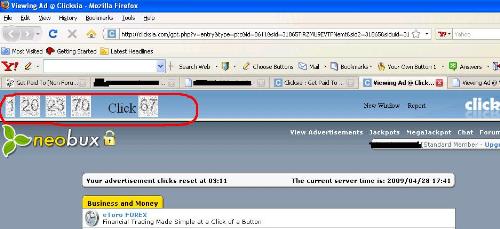 Philippines
May 2, 2009 10:16am CST
So I was, clicking some ads of some PTC, I encountered something weird. I was clicking an add, where in after the timer, you should click a certain number so that it would be credited on your account. But what happened is that the number to be clicked is not included on the choices to be clicked. I have attached a copy of the screenshot. It showed that I should click the number 67, but on the choices there was no 67. hehehe. Anyway, I just refreshed it. After that right choices appeared. Any of you who click ads, experienced this?
3 responses

• Indonesia
8 May 09
Yes, i have ever been encountered the error too. And just like you said, all i need is just to reload or refresh the pages. But still i don't know what have cause that.


• Philippines
2 May 09
I think its an bug or error in the script. Try to contact the site and tell them about that problem.