What would be the basic of developing a niche website?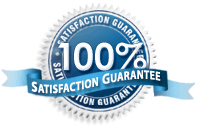 Philippines
May 2, 2009 12:09pm CST
To identify the most important tips and recipe in developing a niche website that would make the website more appealing to visitors and the most important of all is to make it useful to users.
2 responses

•
2 May 09
There are two things which make a website good. Firstly the quality of the content on the site. If all you do is have content which is unoriginal and can be easily found elsewhere then you are giving people no reason to stay on your site. The other thing is usability. Whilst having a site full of flashy graphics and funky navigation may look to some people cool it wont necessary make people come back to your site. If someone can't navigate through your site with the minimum of fuss, uninterupted by pop ups and waiting for images to load then they won't stay let alone come back again.

• Ireland
2 May 09
Hi archie69, Are you going to make a website. You can make one for free at webstarts the banner is on my profile i made one from them it has lots of cool stuff to put on your site and you can put videos on your site as well. They have step by step videos to help you if you need it.Speaking of videos that would be a good thing for you to put your tips across. Hope this helped you and let us know when you built it and we will come visit your website.