Your best or one of your best dish!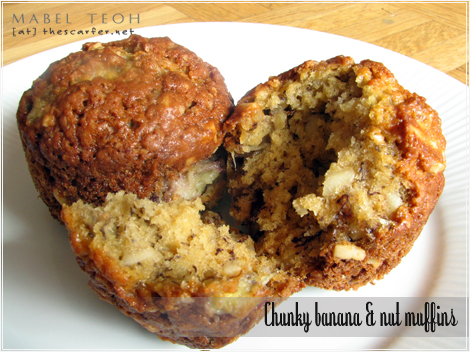 Switzerland
May 3, 2009 2:35pm CST
Do you have a "best" or "one of the best" baked goods? You know, the feeling you get while making it, when it comes out of the oven and you are just in heaven when you take a bite out of something you've made yourself. Time to brag (pourquoi pas or why not, as they would say in French!)!!! Here's one of my favourites - I've tried other recipes for this chunky banana and nut muffin but this one was absolutely delish, especially when it's fresh from the oven...even hubby and friends we had over for lunch loved it!!!*beams*
1 response

• United States
3 May 09
I was given a recipe for cheese tarts. They are like little cheesecakes in muffin cups. I made them as mini muffins - so they were bite sized. They were absolutely heaven! I dont make them very often because they take some time and I eat them all too quickly. But my hubby and I are always in heaven when I do make them! YUM!