Post that are here just to get a rise out of people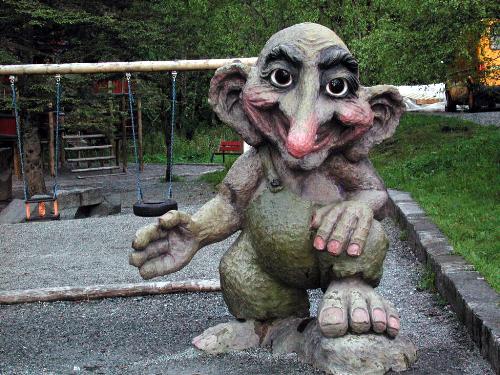 United States
May 3, 2009 5:47pm CST
There is one that I came so close to posting to from a newbie, okay newer than me, that was simply put up to get everyone upset. I really do not believe anyone can truly be that stupid that they would think the way this person claims to think. So I am making a vow to not respond to these post on here and would help that you would do the same. After all all we are doing by responding is putting money in his or her pocket and they are sitting back laughing at us for responding. I would even go as far as to say they are nothing more than trolls.
6 responses

• Italy
3 May 09
Even more veteran users do that type of post sometimes. Some users get their kicks out of that sort of discussion. MyLot is a slice of life and no different from offline, Here, just as offline, we have choices - respond or ignore (and reporting if the discussions contains violations). MyLot must be fun and there is somehwere for each one of us to have their own type of fun




• Canada
4 May 09
Well, drawing people into a discussion by pushing their buttons can be an effective tactic. I am not sure how much myLot rewards members for doing this though. The initial post from the OP doesn't have to be worthwhile for the rest of the discussion to be good though. Some quality comments can be made by others in opposition or defense of the main idea(s) that are being discussed. Sometimes one post left by a particular member can garner all the responses and that is where the true discussion lies. Bear in mind that revenue on myLot is shared, so when activity increases, we all win. It is a good rule of thumb to avoid the trolls so that you don't encourage them. People who attempt to spice things up a bit aren't necessarily trolling. Cheers.

• Canada
4 May 09
What one considers, and who one considers, a troll can be subjective. mysdianit provided a link with a good definition. I think that anyone trying to bait others with the intent to ruin their online experience is a troll. Someone who misuses or abuses the negative ratings system is a troll. Unfortunately, this activity is completely anonymous and individual users can't confront their attackers. Perhaps the anonymity of the ratings system is the correct approach to trolls because it prevents members from retaliating and giving the troll what they want, but it requires a lot of faith in the ability of myLot to do a good job on your behalf.

• United States
3 May 09
I try not to respond to those types of discussions but, sometimes I get to upset with what I see not to. I can't help myself LOL I guess that's why I have a yellow star

There are a lot of trolls here guess it comes with this type of site.


•
4 May 09
well the golden rule here is simple. Only respond to discussions that interest you. If the person wants to instigate quarrells or any other stuff well dont respond to them. They are alsom some who just want to purposely inflict hurt by responding in a rude manner. Such people have miserable lives and they think by being rude and arrogant they can get some kick out of their boring lives.. Well not for me. I only respond to posts that interest me and if anyone responds to my post rudely, I just ignore them.. So don't waste your time with such people who are giving a bad name to my lot..


• Philippines
3 May 09
Spammers! Yes, they will always be everywhere! I hate to admit that sometimes, I accidentally respond to their discussions. The result is deleted posts. So far, since I'm new here, I'm choosing the discussions that I want to reply to. That's why mostly, I respond to my friends discussions and to the discussions which has a lot of replies already.