View from my window as I sit at the computer - forgot to add pic first time!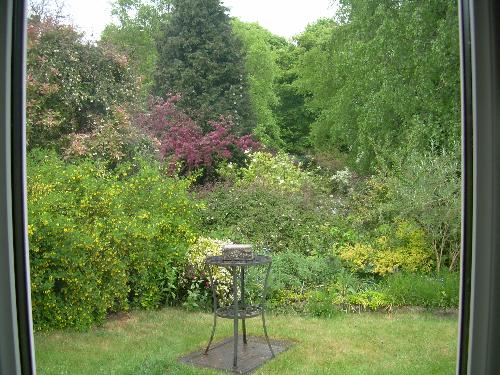 May 5, 2009 5:43am CST
This is the view from my window as I sit at my computer today. It's raining a bit, but the garden still looks beautiful and the birdbath is well-used at this time of year. It can be very distracting though. Do you have a window where your computer is? What can you see?
2 responses

• United States
28 May 09
loved it. I am just starting my flower garden. Last year it more on vegetable. I have snap dragon going but they are still an inch tall. I want to have perennial flowers. But I just moved here last summer. I still have so many things to do. Dont have that view here yet :(... but I really love it.

•
28 May 09
I had some lovely snap-dragons a few years ago, they were mottled colours in each flower. I haven't seen the seeds for them since. It's lovely starting out with a new garden because you know that it is all your own work. The garden here was already established so I haven't added all that much to it.


•
5 May 09
Yes it is beautiful, but I bet you get more work done at your computer!