Snoring!!!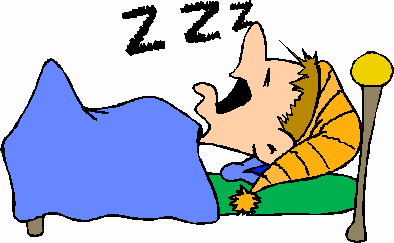 India
May 5, 2009 8:51am CST
Hi All!! Do you like people snoring beside you?? I personally cannot sleep properly,if somebody snores. It is a terrible situation. I cannot even call that person,after all he or she is sleeping.My room mate is that kind of a person...So,do you ever face this problem?? Please share. Anyways,I got this bit of information in internet about snoring!!So,please check this out. "Even if it sounds like a car with engine trouble, most snoring noises don't indicate health problems. Lying on your side to open airways more, exercising to tighten muscles and avoiding alcohol may help reduce the amount of snoring. However, if you're snoring and gasping for breath, your airways could be blocked for longer than normal (it is common to stop breathing for a second or 2) and you could be suffering from obstructive sleep apnoea. If so, it would be best to see a doctor or a specialist to see if breathing is being restricted."Happy Mylotting!
2 responses

• United States
5 May 09
no i never had anyone that snores but my sisters husband snored and rattle the windows in the house.my daughters husband is the same she says.i was lucky in that way.i don't sleep good so i sure don't need someone snoring.

• India
5 May 09
hi even i don't like people snoring as it disturbs my sleep badly. as we all know it is common in people with some health disorders or in people who do much physical work and get tiered. So do one thing when ever you find someone snoring beside you just shake them a little bit. make sure that they are not disturbed from their sleep. If you do so they stop snoring. But the thing is they again start doing. so do the same thing again. all the very best